Time passes quick and it was almost may. We had had summerlike weather in Margalef, then it cooled of a bit in Oliana. Driving south to Cuenca I was afraid it was just going to get warmer. I turned out going in the opposite direction.
We arrive in the late afternoon (after getting harrased, once again, by the spanish police) in Cuenca and climbed some hard and old-school routes at the popular sector Alfar. This place (Cuenca) has all angles but many of the steep, hard and old routes are more or less chipped. The setting is nice near the river and not far from the city of Cuenca itself.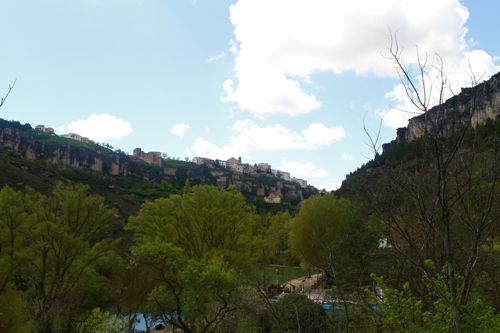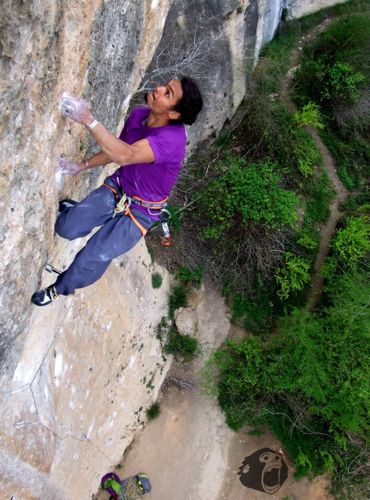 the classic "Public Enemy", on-sighted by Stefan Glowacz back in the day. if you make an error reading/on-sighting these chipped routes youre out of there..! this route is just to the left of another classic: "Goliath", soloed by Andrada back in the day. photo: Angel Duran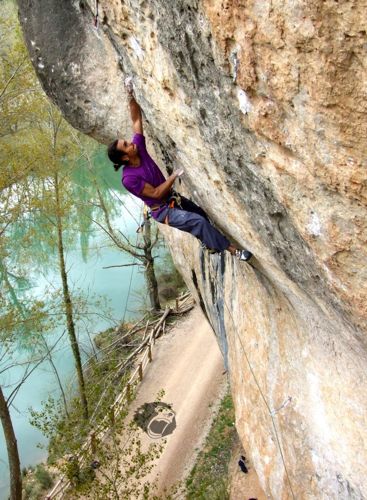 After experiencing some steepness and drilled pockets I got in touch with Dani Andrada and he was busy up at a sector called Valdecabras. This place turned out to be completely different and almost no manufactured holds. Also, the climbing there was more varied (on the harder routes) and I did some of the best routes ever.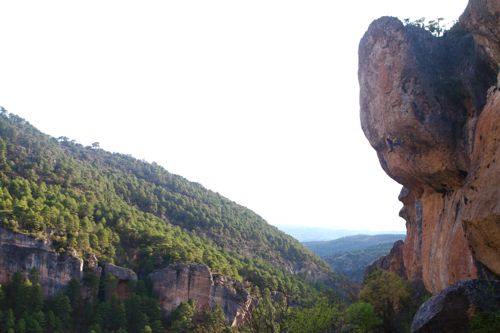 trying the modern classic "Palestina" in Valdecabras. too wet and impossible this time. I'll be back..!
And the weather got worse. First cold, then rainy and finally one morning the van was covered in snow. Despite these conditions we headed out in clothing suited for alpine climbing. Dani came up in the snow in his usual clothes: a pair of Crocs sandals, a pair of jeans and a hoodie. "Un poco frio, no?". No kidding?! I even climbed in my thin down liner…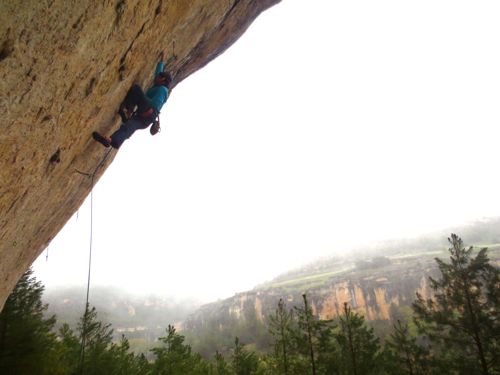 Andrada sets of without warm up on "Leire", 9a, while it was snowing like it should on x-mas.
The worst part of the cold and snow/rain is after climbing, cooking in miserable conditions and sleeping in a humid van. After a week of keeping the spirit up we started whishing for a break from it all. So the upcoming event I had to take part of came a nice break from the mountain life: We flew to Gothenburg, Sweden. There I was going to climb a hotel building (about 80 meters high) as the start of an outdoor trade show downtown Gothenburg. We were welcomed with a top class room with a beautiful wiew over the city where I grew up.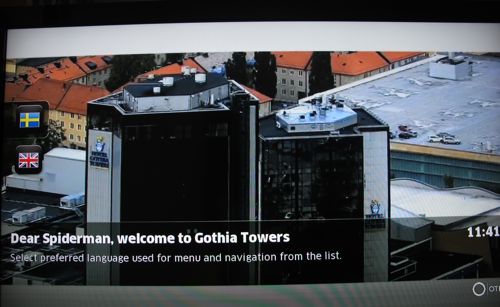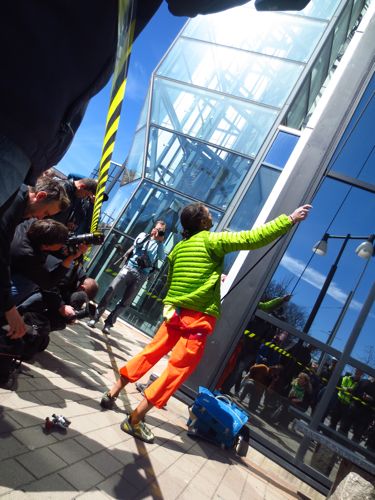 "on belay!"
FA OS 6c
I was a busy weekend and lots of fun!
Here you can watch a short movie from the ascent (in Swedish):
Gothia Towers – First Ascent from Jack T. Colton on Vimeo.
Now we are on our way back to Spain -Andalucia up next!