wow, this years winter nevers seem to give up..! I was down for a few days in Gothenburg and at least down there the snow is gone, cold as *** though but at least we climbed on rock. Shortly after I went to the north of Sweden, for an event called "Arctic Weekend" that my clothing sponsor Haglöfs had put together. Last taste of winter I thought, and enjoyed the north (Norrland in swedish but Sapmi by the native inhabitants, the Sami) to the fullest with skiing, ice climbing, sauna, loads of nice people. I also had a pretty full on slideshow, talking, showing photos and playing music solo -almost at the same time.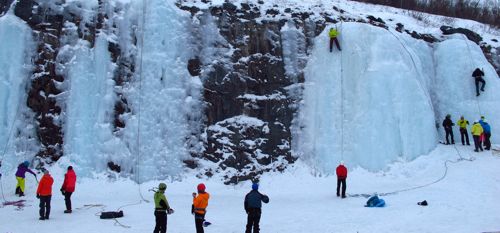 during the ice climbing clinique in Abisko.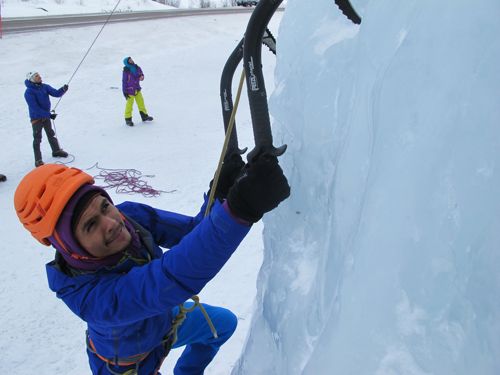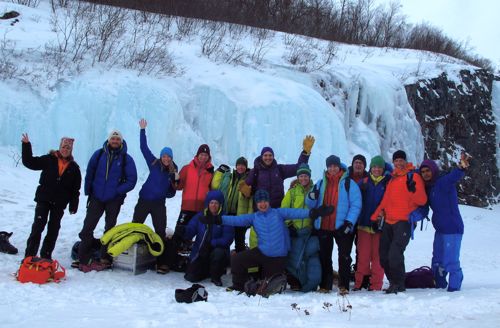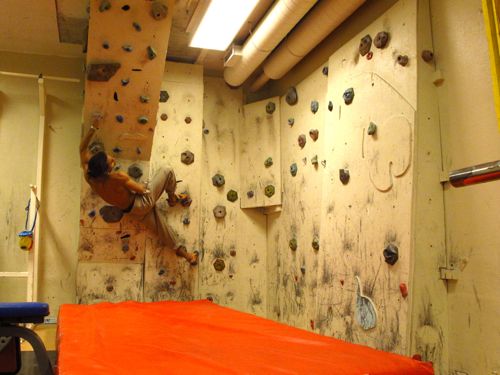 training and product testing some new pants at the Riksgränsen hotels basement gym. an ancient gym including a wooden crack with sandpaper to practise jamming (or what?!)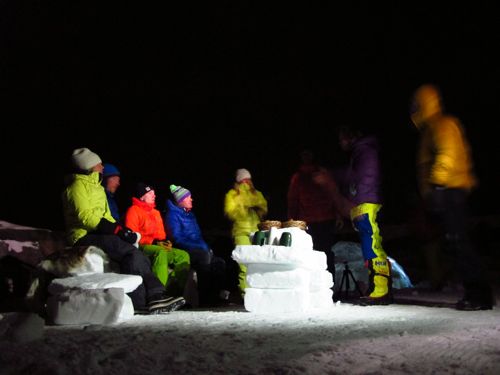 sitting around the igloos at night, waiting for aurora borealis, the nortern lights.
We flew home through the nortern lights back to Stockholm. Usually the temps are starting to rise well above zero at this time of the year. But the winter seem to have reloaded and I was back out x-coutry skiing today on my restday. But seriously, next week I'm leaving this place. Enough is enough.