I was time to leave -finally! After 3 months of hard training and winter it felt good to finally pack the car and head south. Even if the sun was out the last days in Sweden it was still cold and I had enough freezing.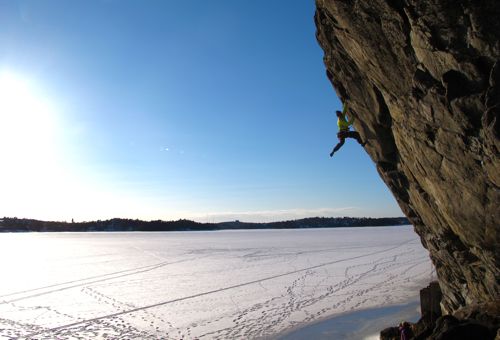 one last route at Finnsvedsberget outside Stockholm, with a winter approach over the frozen fjord.
My friend Carl (a.k.a. Gallanos il Galliano) had hooked me up with some tickets for the Gothenburg-Kiel ferry so no need to visit Denmark on the way. It felt like such luxury to have a good nights sleep on the boat and then wake up, ready to roll, in Germany. Our first stop on the way was Freyr in Belgium. I've been thinking about visitning this place several times before but now was the time. We arrived late that day and just in time to do one route before the sun went down. The crag Freyr is situated near the village of Dinant by the Meuse river.
Face sud in Freyr. The style is old-school and the grades are the same. Great rock in a beautiful setting.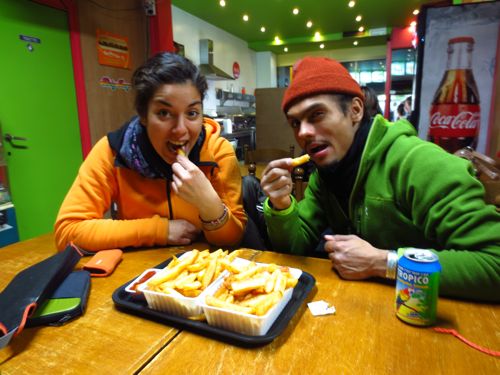 Finishing the day in Freyr/Dinant with the Belgian national dish: french fries with mayo and ketchup.
After another day of climbing we continued south to Paris. This is an obligatory stop on the way south, especially the boulders of Fontainebleau.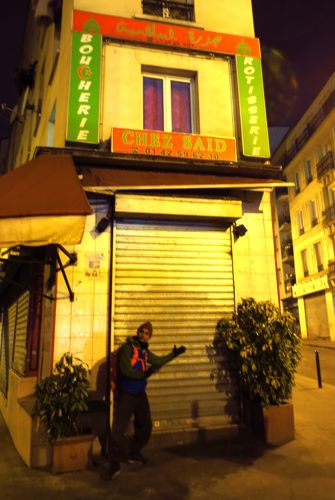 Strolling around Barbés in north of Paris by night. This is the closest you can get west and north Africa in Europe. And of course we are sleeping in the van down town like true Gitanos.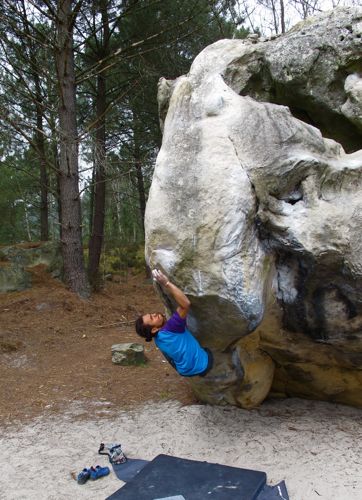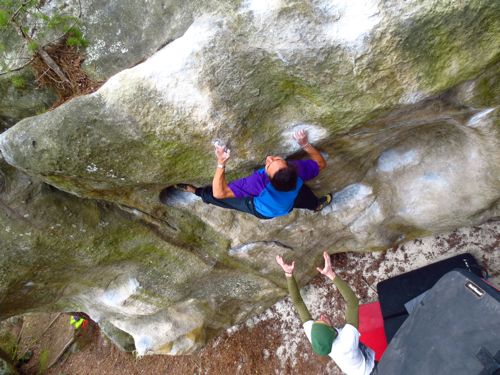 Doing some classics in the mythical forest of Fontainebleau. Then we continued south for the bigger stuff.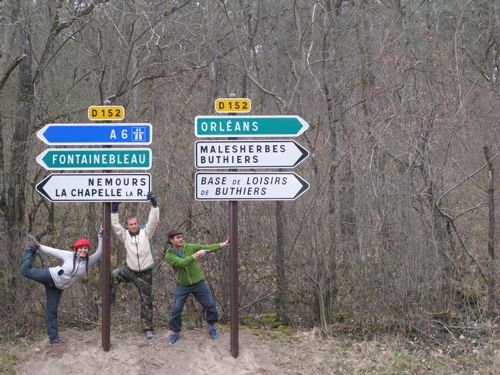 So the weather in Sweden was cold but I must say, it isn't much better down here right now. Today we are having a restday in Toulouse, on the way down to the Pyrenées, and right now there is a nice mix of rain and snow falling from the sky… I hope the forecast is right about sun tomorrow, that would be for the first time this week!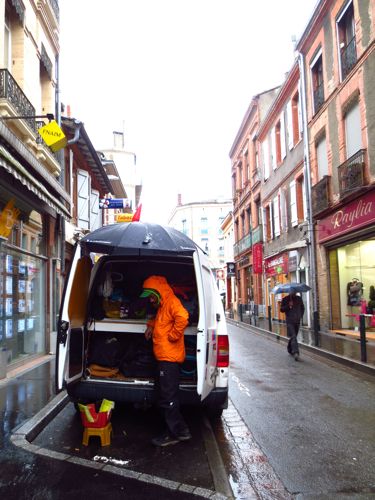 Cooking fast food (thanks to 24 Hour Meal for this great tasting and super quick stuff!) in miserable conditions down town Toulouse. Great weather to stay in the van and watch Rambo -and that's exactly what we will do tonight!