After 2 weeks of going solo and teaming up with various people, the team finally arrived. Just before they came, I managed to climb the mythical Wolfgang Gullich route "Punks in the gym" (put up in -85 as the "first" 8b+ in the world) in Mt Arapiles. After slipping of several times and even falling on the last move (!) I got to the top, wondering how on earth Gullich had managed this route in his old-school Firé shoes -the footholds are SO slippery!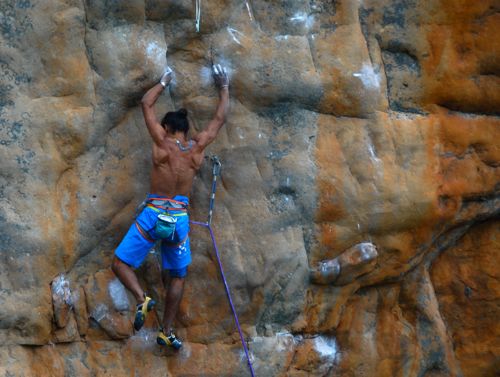 entering the crux of "Punks", trying to keep an eye on my feet!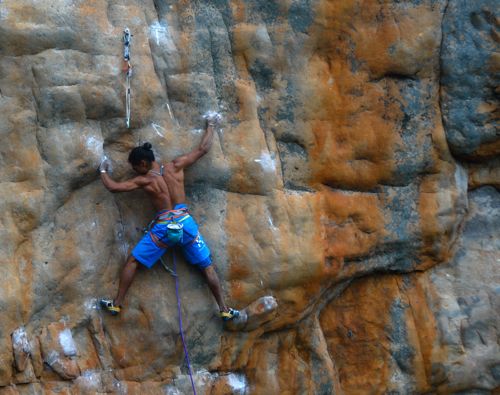 Anyway, the team with Andrew and Chris arrived and the weather was getting better, looked like spring was finally here. We made the Mt Zero cabins our base which is a great place to come back to in the evening, sitt infront of the fire, have a cup of tea and talk about life (climbing that is…).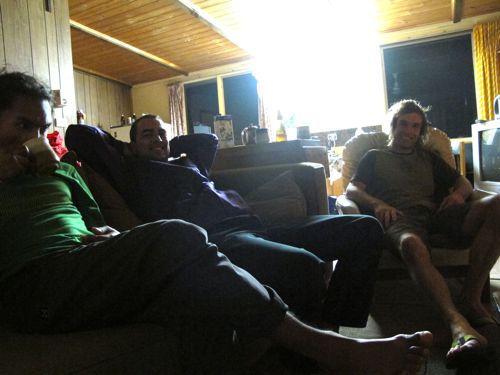 The first day we went back up to Hollow Mountain cave trying the Wheel of life. Chris found a better solution for the last part but I'm sort of giving up on the whole rig. Despite doing all the parts and getting to the last problem on link, it's still too much of a project to do in such a short time. I can see myself falling on that last part over and over again and there is just too many other great lines to do here.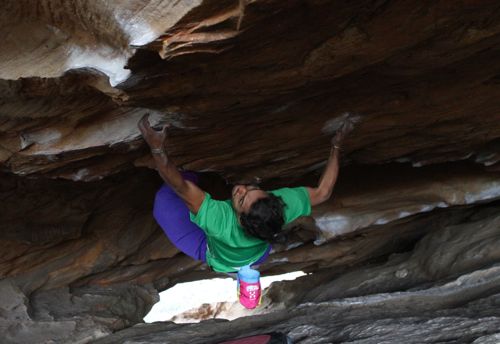 on the "Sleepy Hollow" part of the the WOL, 8A on it's own.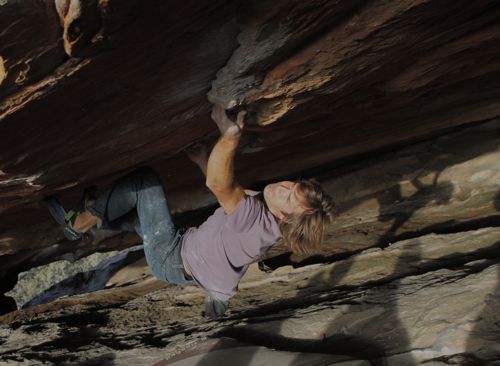 In the last few days we have been climbing at and around Taipan wall, undoubtedly the most unique piece of rock around here (and in the world?).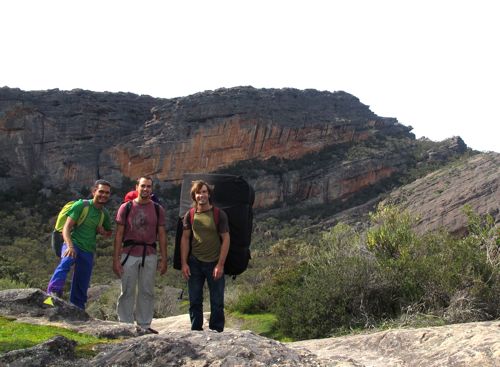 Chris on "Torniquet", yet another amazing route we did on the Taipan wall.
Yesterday we went first and did some routes, then hiked to the top of Taipan to the Citadell sector for bouldering. Chris wanted to try "Ammagamma", supposedly the best boulder in the Grampians. And we were not dissapointed. The sitstart was way too hard for me to do in an afternoon (especielly 4th day on and after getting pumped on the Taipan) but the stand was amazing aswell. Chris managed to send the sds in the last light (and try) of the day.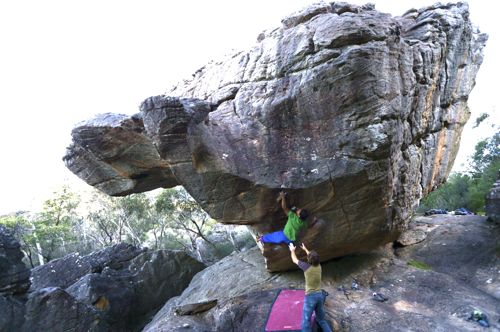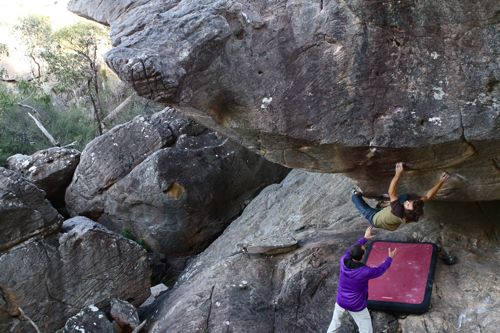 el gran maestro Sharma releasing his mythical raw strengh on Ammagamma. props to Klem Loskot who "found" this beautiful piece of rock and did the FA.