The good times continued Down Under. And the oldie but goldie song from Men At Work became our daily anthem. But the trip is now coming to an end, I'm at the airport in Bankok on my way "home". Going from spring, via humid summer in Thailand to autumn in Europe I guess could be a bit confusing. But I'm used to it. And during this past month we've experienced cold, warm and everything in between. People came and went but climbing remained. Australia is not always the place to do 10 pitches a day but rather more of a qulity thing. Chris said: "I rather climb the BEST route on the wall than tick the whole crag". Well, I'm usually the opposite but here I had to do little bit of both because it's sometimes a bit epic to climb some of the stuff here: you might need some gear to plug in, carrot hangers (and even these ones come in different sizes!) etc. The best route still remains "Serpentine" on Taipan wall. I mean, I did many other good ones but this one stands out it's just perfect in every way. Anyway, here are some photos from my last time Down Under. And as always when you leave a remote place like this I look back and think: when or will I ever come back? I sure hope so!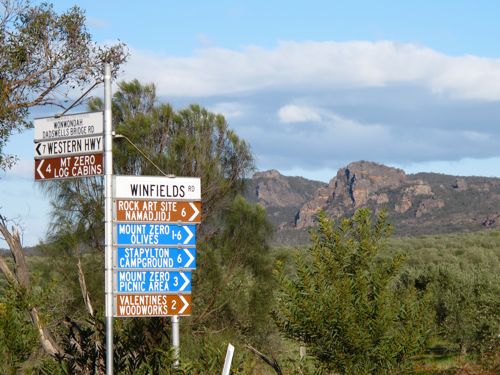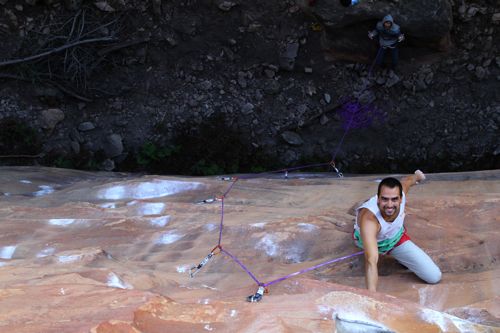 Andrew and Chris warming up on Spurt wall. Chris later sent "Groove Train", a modern classic on the Taipan. Unfortunately I could't even try as I could not get past the morpho 7c+ intro…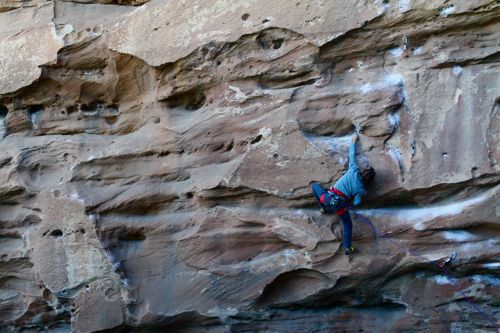 THE classic "Serpentine", one of the best ever -perfect in all ways.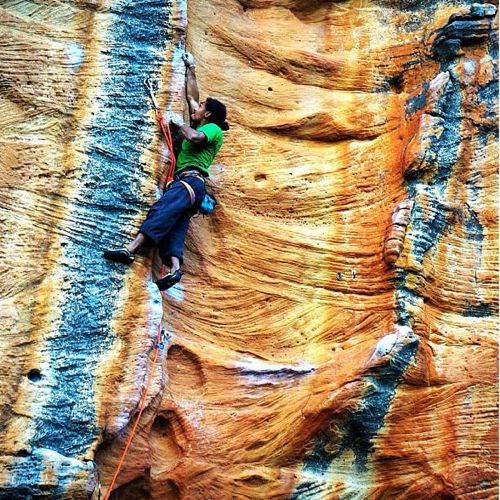 photo: Andrew Bisharat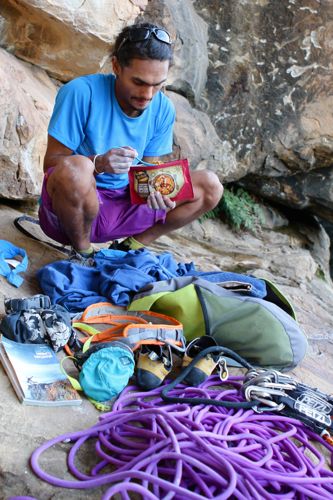 taking a proper lunch break with dried food from 24 Hour Meals.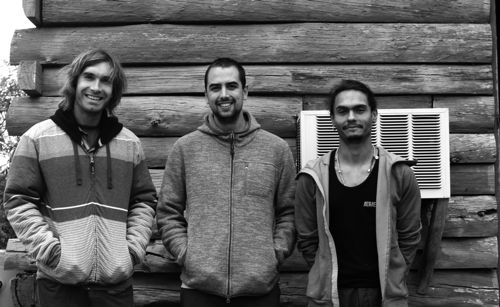 Finally the King had to leave to do his duties as a king. We gave Taipan a break and checked out some of the steeper crags in the area, some that I knew from before, some new. Cool, futuristic shapes and lines on the most fun and athletic climbing ever.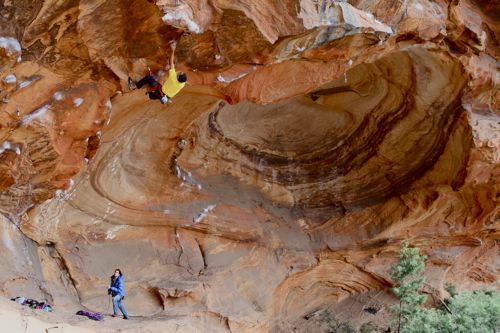 Andrew trying his new approach to sing his way up routes. I worked pretty well.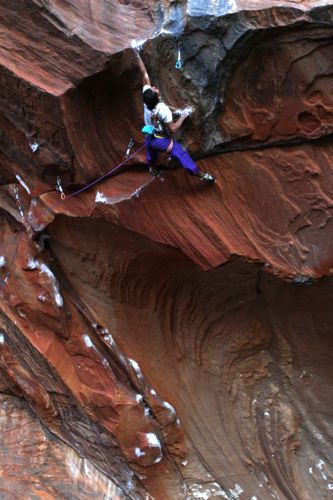 a super fun, physical and long 8b+. and no, I didn't sing while I did it. but also made shure no one else did (ever tried to laugh and send at the same time?!).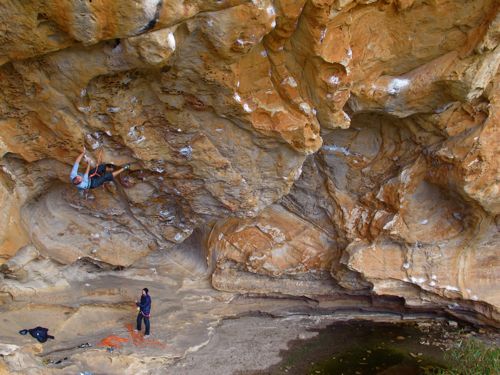 "So bloody steep mate". Gareth: climber, photographer and new friend taking a break from shooting and getting properly pumped.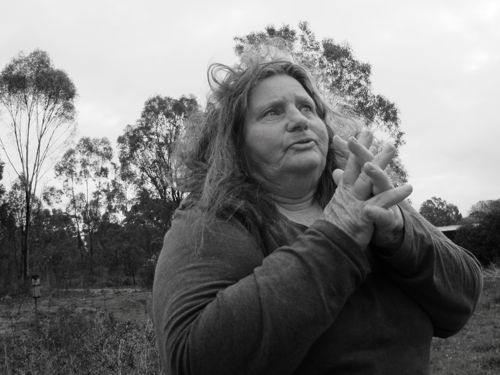 my old friend Margaret (we met when I was here 10 years ago) who lives in the Grampians. Such a lovely lady, she calls me "her adopted son", and I sure get treated like that!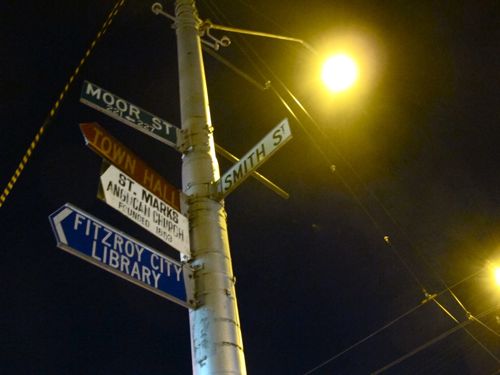 Our last day was spent in Melbournes urban pulse. I finally didn't find the aboriginal painting I wanted (well I found several but way over my price range) after trying to the bitter end to get it. I also didn't learn to eat Vegemite and all the lyrics in "the land Down Under". But we had some great times, bought several kilos worth of books and ate some amazing food with good friends. Here at the Malay laksa King restaurant with the Melbourne crew.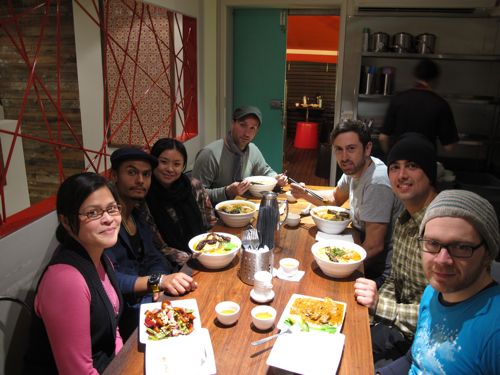 But most of all I will remember walking back through the bush among kangaroos, emus, birds in the magical sunsets. once again: Magical!