Well, I don't really know if you can call this summer… Don't think it has ever rained this much during a summer in Sweden! But this doesn't mean it's been raining all the time, it's just that there has not been any constant periods of sun and warmth. Anyway, it has been good for climbing, keeping the temps a bit lower than usual. And in the end it's all what you make of it. And as I had decided to stay up here for a while, trying to make the best of it was the only option.
I've been based in Stockholm in the past. But as the big city life doesn't really have it all+I have during the years climbed most of the good routes around (but fortunately not really ALL of them yet) I tried to see what was going on outside the city limits. I met the local Åby climber Olle Wehlin at my friend Erik Massihs bbq one night and he invited me to his home turf around Norrköping. We then had a great weekend with sport climbing in the morning, dws (over the Ågelsjön lake) in the afternoon, home baked pizza for dinner and then some jamming and sauna to finish the day. He also recommended what was supposed to be the best 8 on the east coast. I went for it the next weekend.
It was situated in the middle of nowhere -Valdemarsvik. But all these little villages are really charming in the summer. And the possibilities to take a quick dip in the ocean is never far away.
We the continued south, had a day of climbing in Solvik, then took the ferry to the island of Gotland. This is the home of the only limestone in Sweden. Not maybe as good quality as in the Verdon but still a unique place near the medieval city of Visby. The main reason for the trip down here was an old friends wedding so the combo was perfect.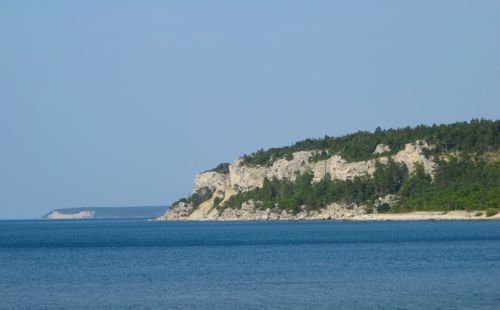 limestone crags near the ocean. it actually felt like being in a different country.
After an intense weekend we only had a few days to get ready to leave again. I had not been in Finland since last winter so it was time for the obligatory summer visit. It was the same setup as always: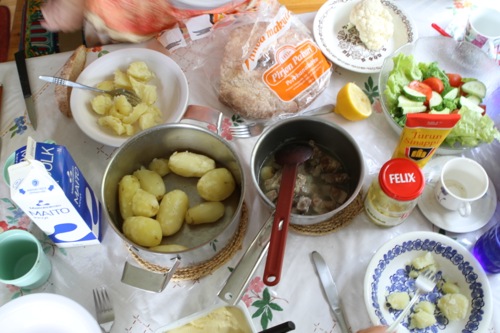 fine finnish dining
bouldering in Vaasa. here on "el Presso".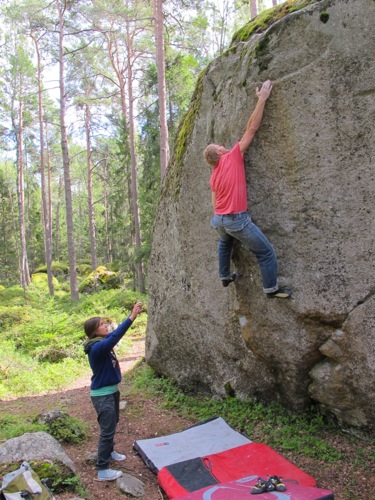 my main man in Vaasa: Pontus Gädda on the obligatory "Korkeajännitys".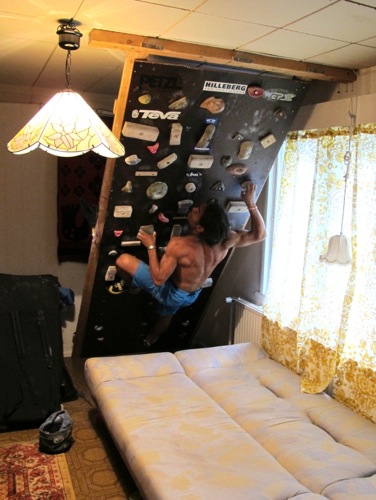 training on my amazing wall upstairs…
and some music from the old times with grandpa Eero.
And of course loads of sauna!
Next week we are leaving for yet another trip to China. Now thats something totally different once again!