It was time, again. Traveling to Asia might not feel as exotic now as it did the firs time but still very special. This years so called "Red Dragon tour" was destined "only" to China but it felt like enough for this time.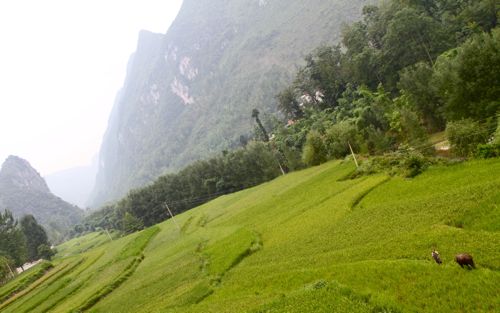 First stop was Getu Hé near Guiyang. This is where last years big Petzl Roctrip was held. This year they had a festival again but with a less international size. Only Charlotte Durif and I where there representing Petzl which felt like a big difference from last year, when nearly the whole team was there. Good times nevertheless, a bit hot maybe…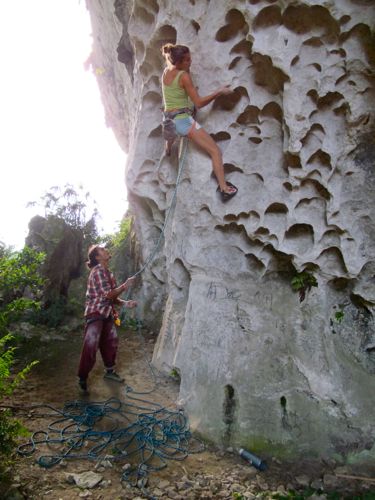 climbing ace Charlotte on the hardest so called 8a ever… the first pitch of Dani Andradas masterpiece "Corazon de Ensueno".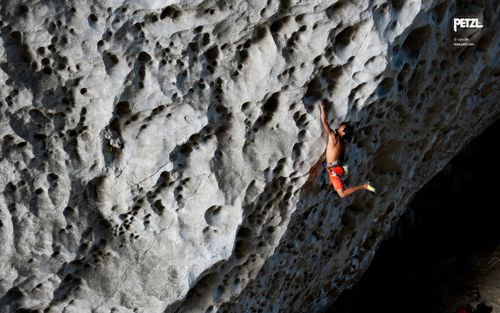 the futuristic formations of Getu Hé..! photo: Sam Bié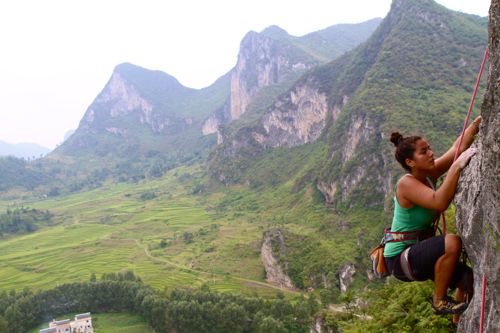 Amanda enjoying some beautiful scenery at Pussa Yan.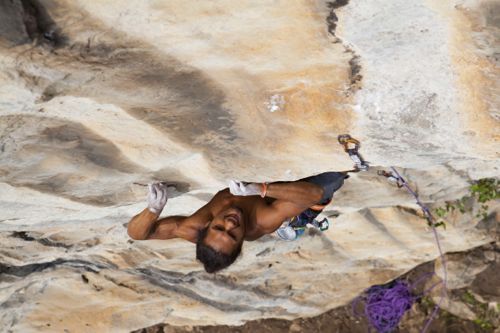 during a FA at White Crag. Exeptional rock quality! photo: Olivier Balma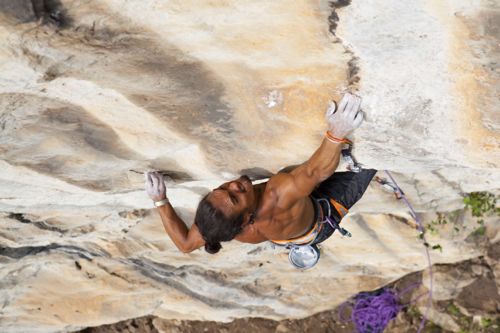 After a week of sweating, climbing, swimming, amazing food it was time to move on. We met the crazy climber Fei who invited us to come to his home town Kunmin in the Yunnan province. I wasn't hard to convince as I was hungry for something new.
with our guide Fei, ready for climbing in Fumin, outside Kunmin.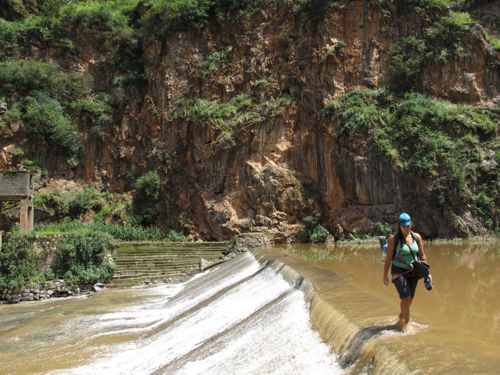 Fumin approach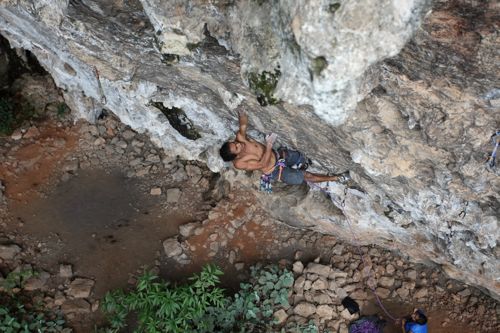 during my OS of the area testpiece.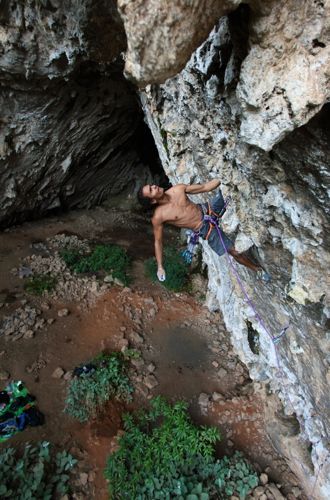 The Kunmin area had some great climbs, really great food and also some beautiful mosques to visit. But as we had limited time we had to move on. This time with the nightmare like train (19 hours) to Guilin/Yangshuo without a bed…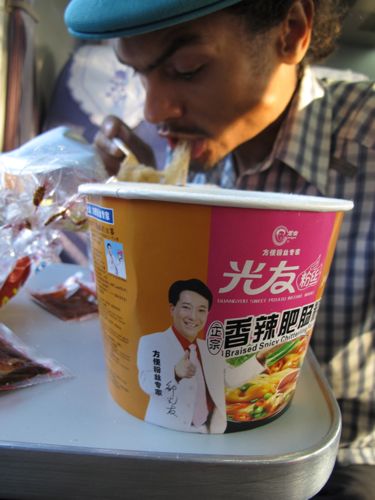 the standard instant noodle chinese style at the train. in this country you can find hot water everywhere.
We finally arrived in Yangshuo… For my 3rd time it was like coming home a bit. I was invited to a comp here this time but the organizers suddenly totally disappeared so, no comp it seemed!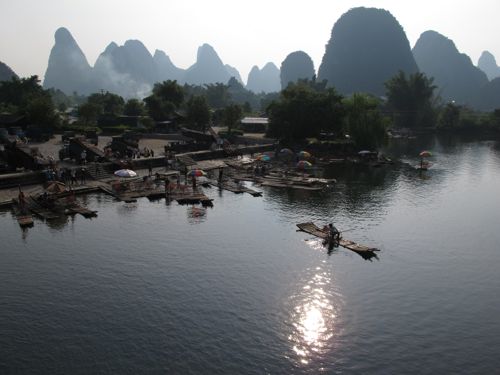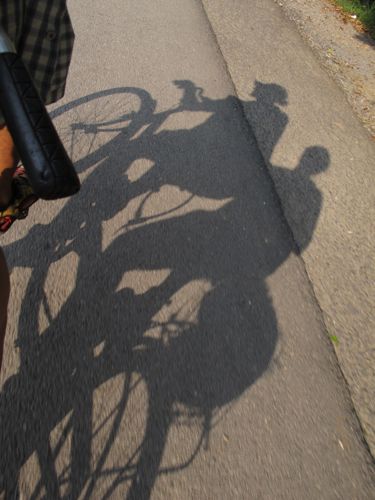 bikes, a great way to discover Yangshuo and get around the different sectors.

after yet another FA in Yangshuo in djungle-like conditions. puuhhh…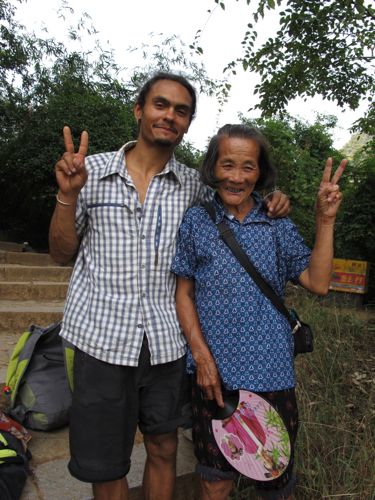 my friend since the first time I came here: the 70 year+ lady who sells mango juice at Moon Hill.
Unfortunately time was running out. And we still had Beijing to visit. I just love to be in Yanghsuo but the hot conditions made it less frustrating to leave, although I still didn't have time to do all the things I wanted. Well, I guess I can always come back.
The main mission in Bejing was once again to try to get some antique furniture and ship it home. I finally succeeded in this mission on our last day -and then it was straight to the airport. But we also had time for other things, like a revisit of the Great Wall, climbing highlight of the trip, antique market
etc. China will always be a very special place, always an adventure and a place to discover something new in and outside yourself…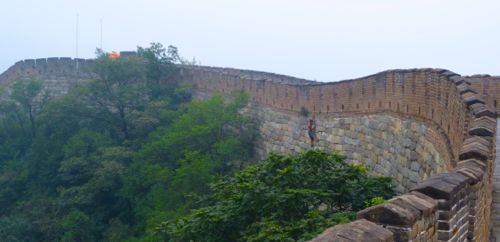 traversing the endless Great Wall…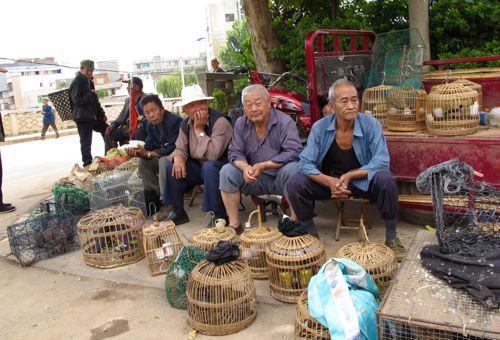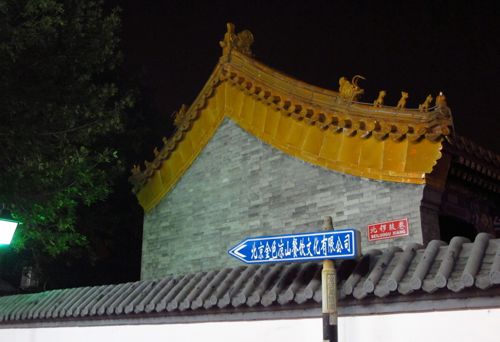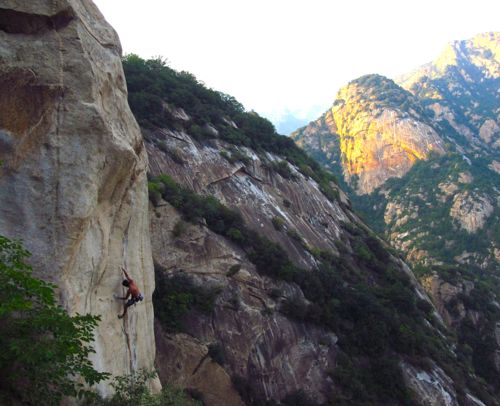 my friend Steve McClures route "Steve & John" in Baihe: great climbing in an incredible setting -THE ultimate route to finish the trip!