It was time to celebrate: since 2002 Petzl have put together at least 1 Roctrip climbing festival per year somewhere in the world. The events have grown bigger, better and drawn bigger and bigger crowds. No matter how far of the beaten track, people would try to get there. No one wants to miss out a totally unique opportunity to meet people, party and climb. 2012 is the year for the one in Piedra Parada, Patagonia, Argentina. Well over 1000 climbers from all over (of course mainly from the South American continent) somehow made it there and it was time for yet another great event. To put it short: some 300 new routes, climbing in the great Labuitrera canyon, amazing setting with the "Piedra" itself as the symbol of the place, camping by the the river Chubut within the festival area, blazing Patagonian sun and wind, parties and everything else you could expect from a trip to Argentina: Asados, mate, gauchos, cumbia etc.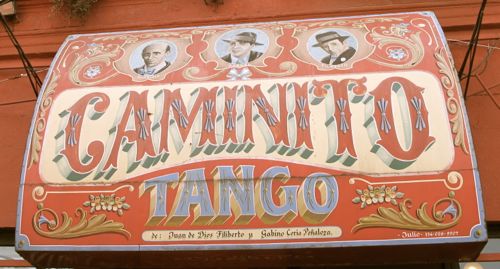 Buenos Aires, home of tango. and many other things.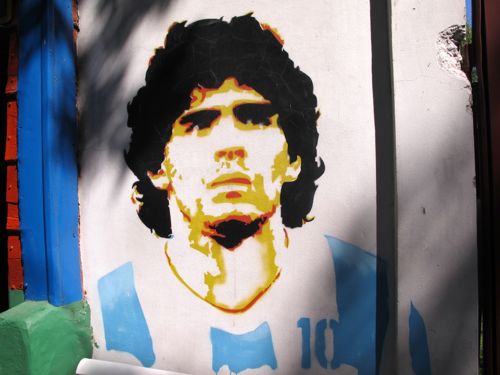 with Amanda, Jorg and Charlotte with who I travelled from B.A. to the festival through Porto Madryn. Near Porto Madryn we saw whales from the airplane window!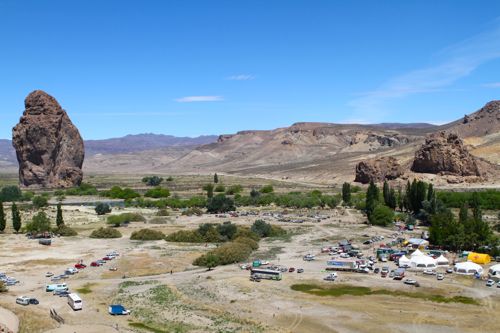 the festival area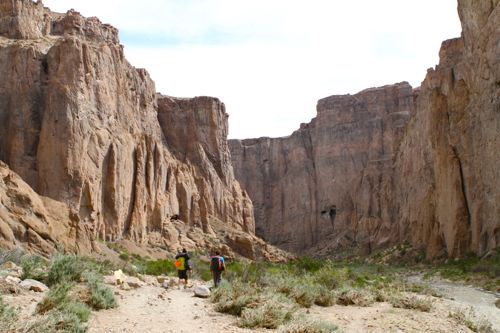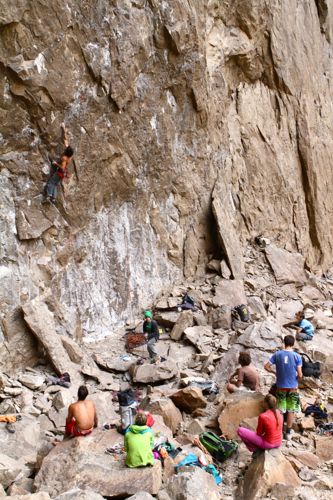 Maestro Dani Andrada on "Autofelatio" with fans watching.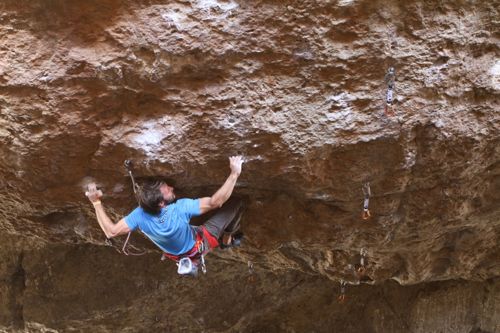 Zorbey Aktuyun on an unamed 8a+ at sector Calavera.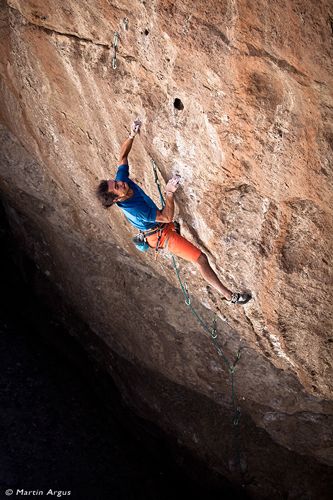 me on the same route. photo: Martin Argus/www.maphoto.se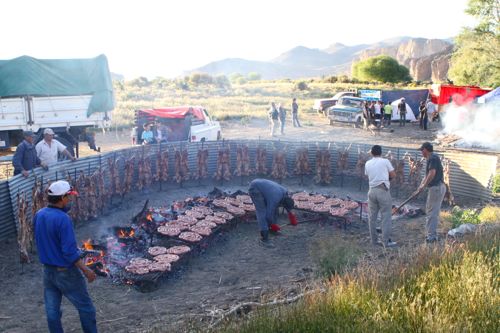 one of the huge asado on the final evening. my father should have been here for this part in my place!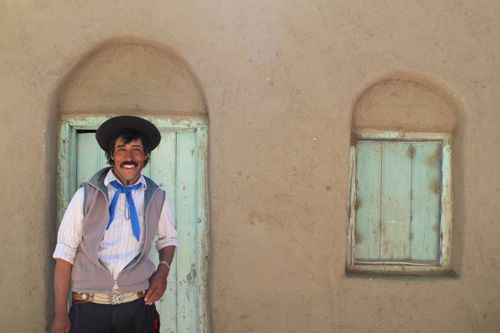 everyone was there for the festivities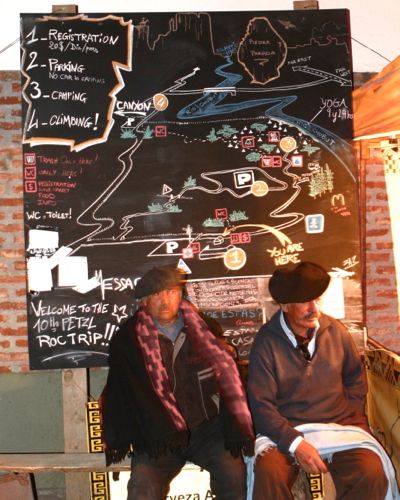 Yann "Diego" Ghesquiers & Ste MacClure: living legends getting ready to party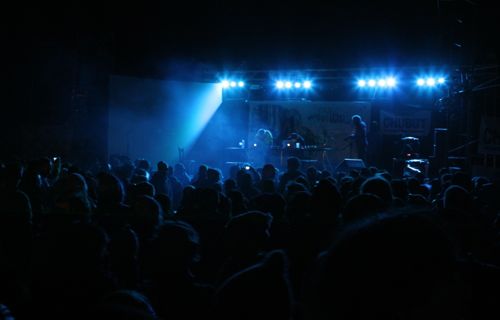 Dave Graham & Philippe Ribiere dj set. and of course we played with the Sagagnass Soundsystem at the final evening until 4.30…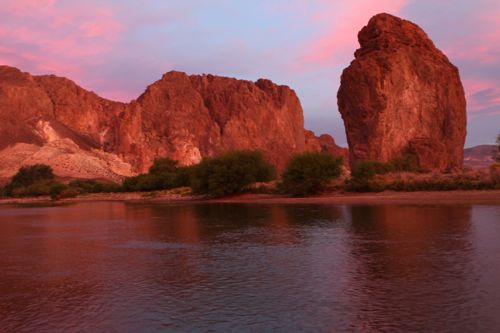 After the festival was over, the amount of people got smaller and smaller. When we finally run out of food it was time to move on. We headed for the town of Bariloche where there was supposed to be some routes to climb. We are now in the middle of the mountains wondering how our time will be enough to climb all we want?
a completely different atmosphere from the Piedra: in the mountains near Bariloche. here heading for Pared Blanca with team Turkey.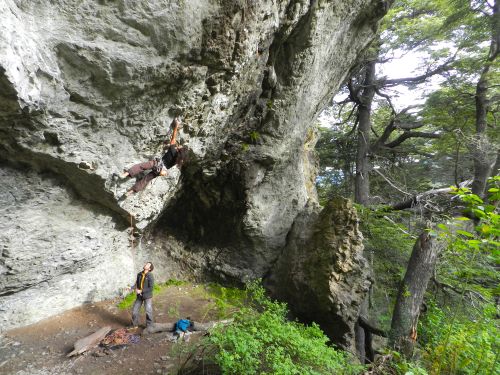 team Turkey: Mumin & Zorbey.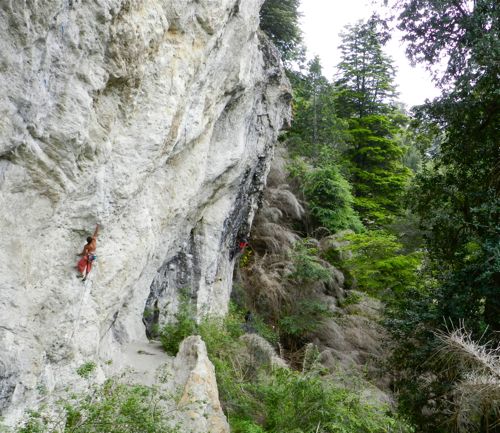 on the best lines in Pared Blanca: "Osho". photo: Zorbey Aktuyun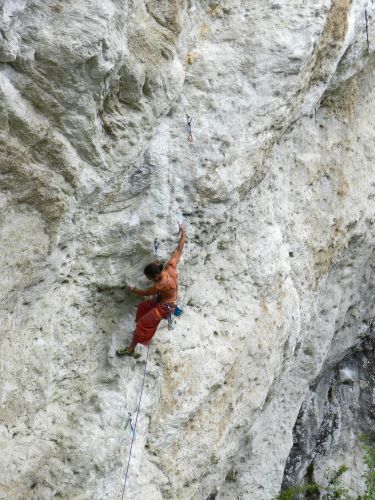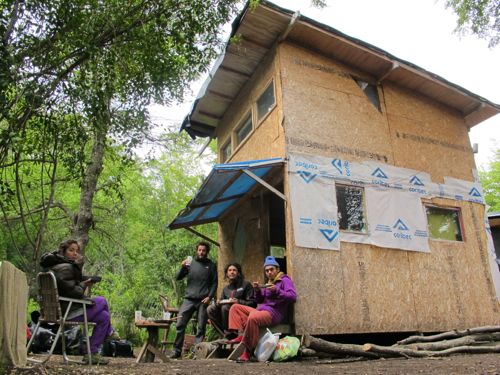 Luxury lodging at my friend Matias house (or what to call this place?!) outside Bariloche. the true gitano/climbing life continues. next chapter contains some kind of rubber boatride and low profile climbing in a closed area (?) that one should not miss while visiting this continent. Stay tuned!