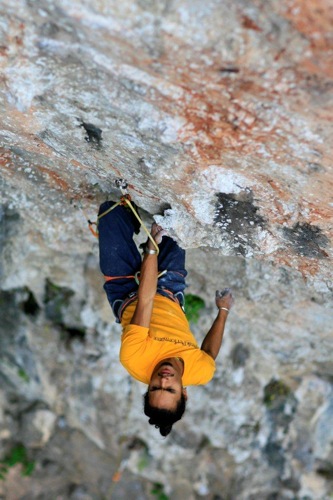 photo: John Evans/Petzl
After the 30+ hours of traveling from Göteborg to the valley of Getú He (4-5 hours from Guiyang by bus) I was well tired. Fortunately I had time to get to down town Beijing for a food feast as I had a 5 hour layover there on the way. It was time for yet another Rocktrip and everybody (almost I guess) from the Petzl team was there +some 400 (?) climbers from all over the world. The weather was wet which resulted in different ways to stay away from the mud and rain. Fortunately the crags were always steep enough to keep the rain away from the routes. The festival went on as always with climbing, partying and socializing as the weather slowly got better. On the final night some 3-4000 people showed up for the BIG party and despite my unbalanced stomach it became a night to remember -for a while the craziest ever!
the BIG arch!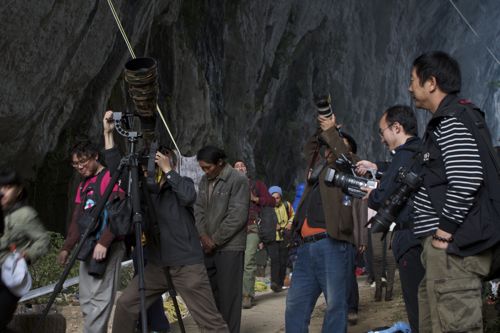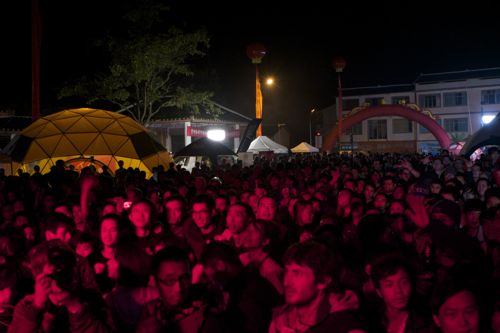 festival madness
Sagagnass Soundsystem China Edition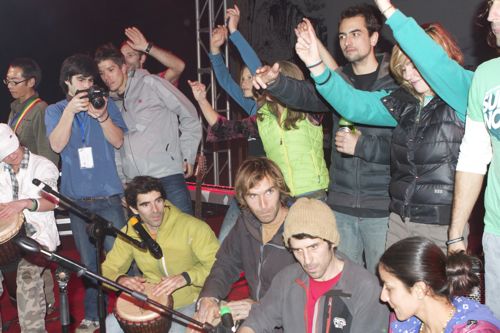 and then everybody wanted to be on stage and play drums -thats when the party totally started to get out of hand!
After the festival was over people slowly started to drop of. Now we are just a few left and I'm also moving on soon. I feel pretty content with the time here so far: met old and new friends, climbed some amazing, unique routes, ate some of the best food ever and lived the chineese climbing life with an every day basis of rock & rice.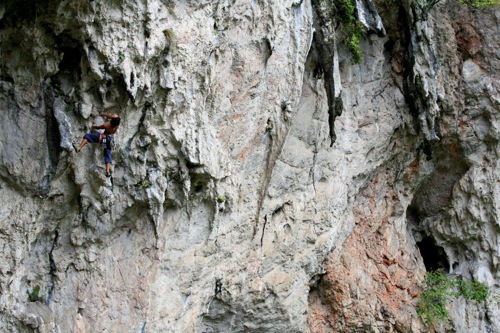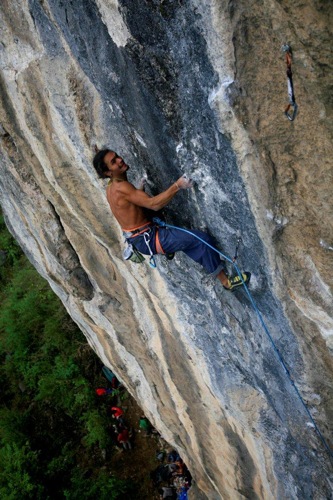 photos: John Evans/Petzl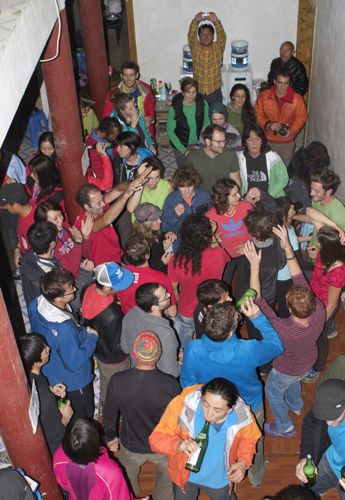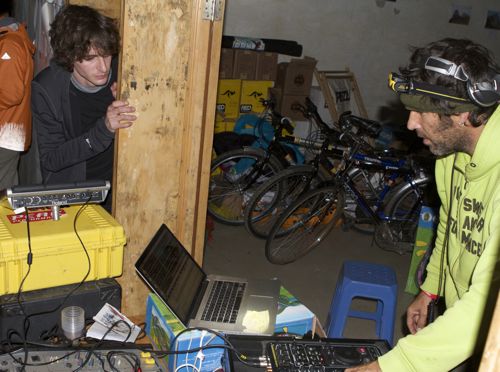 these people put up parties as soon as they get a reason good enough. here is another spontaneous one at our "camp".
Dave trying to pick up a few moves from dj Lafouche.
Next stop: Yangshuo.