old & new
So, it was time to leave Getu. There was a whole team leaving to go to Yangshuo, Chinas no. 1 climbing destination, a place I already visited 3 years ago. I was the old fashion way of travelling with different buses, waiting, uncomfort, more waiting, nightbus etc but we finally made it. It felt great to be back but also a fresh change from Getu. Yangshuo is a touristic city, yet small with chinese standards. But it has all the comfort of a tourist area and this is the biggest difference between Getu and Yangshuo. Here you can eat pizza, hamburgers, burritos etc and thats just what we did the first night. But we were soon back on the asian diet as it is better in all ways (although it's nice to change sometimes…)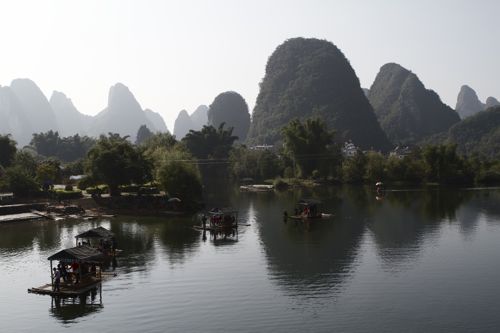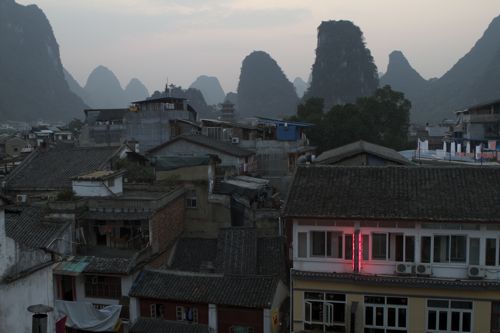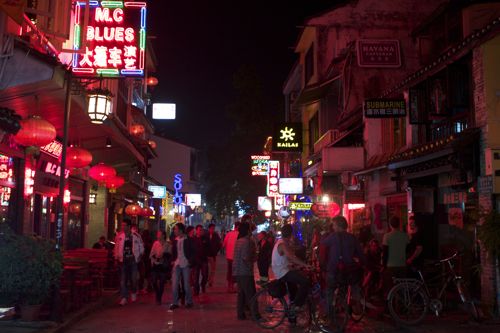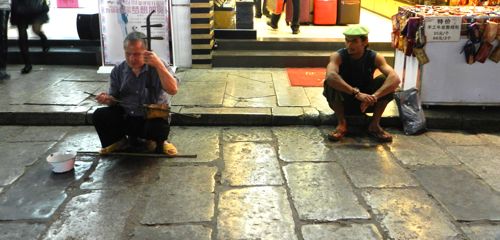 The climbing here is good, spectacular and I still had some great routes left to try.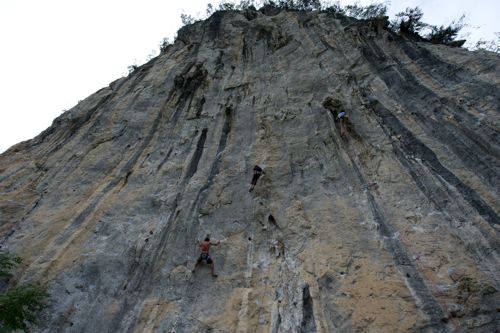 one of the better sectors: Lei Pi Shan. photo: Kathleen Siepmann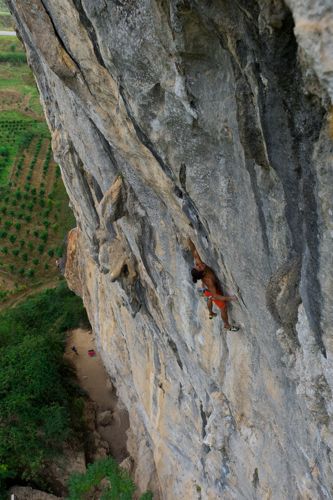 on the crux of "Thunder", Lei Pi. photo: Kathleen Siepmann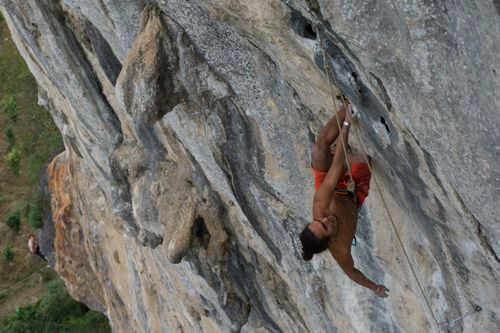 trying to rest after the first crux, getting ready for the second. I had to dig deep to send on this try… photo: Kathleen Siepmann
My restdays are spent with er-hu lessons (chinese violin), tai chi, biking for photography, eating more good food and just trying to experience China as much as possible.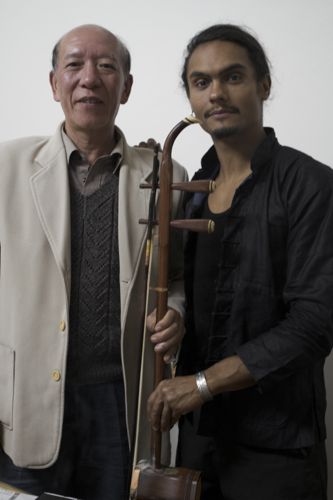 with my er-hu teacher and friend Yu (the Fish). it's amazing how we can get along and communicate, laugh and in this case play music together without speaking the same language.
One thing that's really amazing about traveling is all the people you meet. I had the honor to meet both old and many new friends on this trip.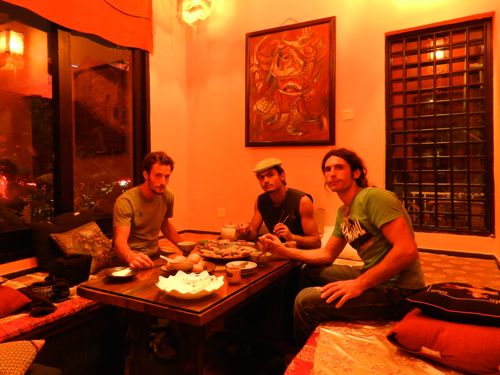 with the turkish team Zorbey and Mumin at our favourite restaurant, the vegetarian "Green Lotus".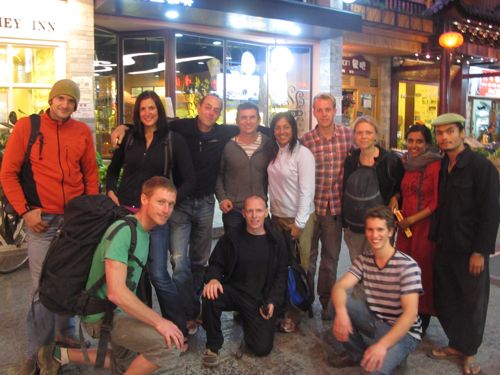 a big part of the climbers who hang out here, from (not really but…) allover the world.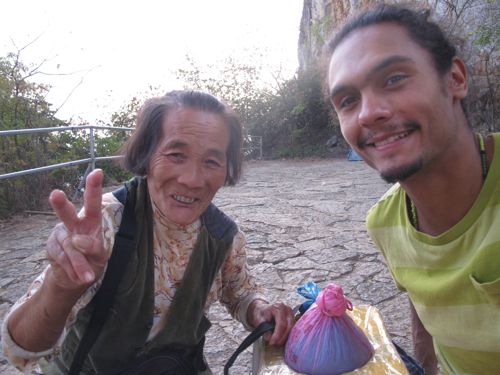 me & Liao who is 70 years old and sells me mango juice up at Moon Hill. we met already when I was here 3 years ago but she can't remember me. anyway, she is the funniest person and walks all the way up to this place to sell refreshmenst for 4 times the normal price. I can never resist…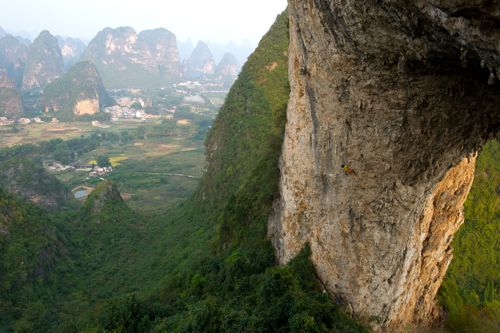 warming up on the legendary route "the Red Dragon" at Moon Hill before getting on the super long classic "Sea of Tranquility" just to the right. the photo says everything… photo: Kathleen Siepmann
I have a few more days here before the journey continues. Next stop will be Beijing to shop some antique furniture (!) and then Tokyo. The second "Red Dragon Tour" continues…