2 weeks pass quick. Especially when you fill your days with your favorite people and activities. The last week didn't contain too much climbing (trained desperately in the hotel room) but many other things that also is a big inspiration for all the climbing to come.
We only had a few days in Rabat to try say hello to all family members. Of course this is impossible as they are too many and you are expected to have lunch or dinner with all of them… good times though, planning to come back again this year.
We caught the the train to Marrakech and found us a hotel just near the Djema El Fna square in the old medina of Marrakech. From here we did trips out to friends, moulay Brahim's sanctuary up in the Atlas mountains, Tamslohte (near moulay Abdellah Ben H´sain's sanctuary) for a final ritual. And of course I had to buy a new guimbri (my 8th yo date)!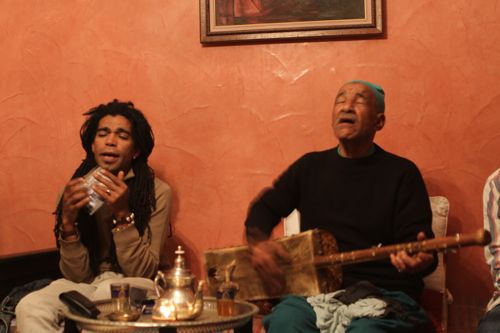 a music soiré at my friend Moustaphas place, here with m'allem Aziz and the great m'allem Abdellatif Sidi Amara.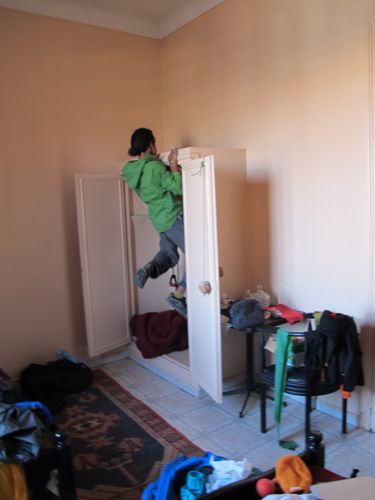 trying not to loose all my power, desperately training in our hotel room. better than nothing, eh?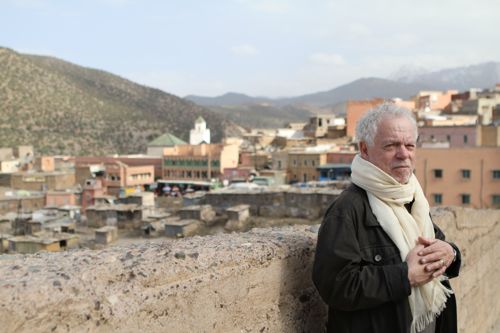 up in the Atlas mountain, moulay Brahim's (a sufi and gnawa saint) sanctuary and the village that has been built around it. me and my teacher Christer Bothén (pictured here) did the the ritual round around the saint's tomb.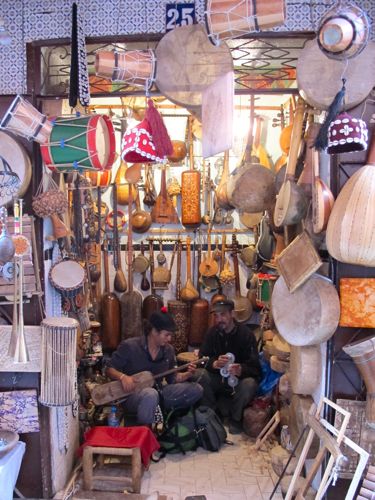 how can I resist to get one more instrument when they are so good -and ridiculously cheap!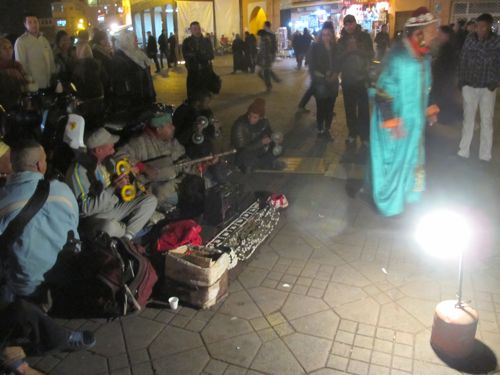 After some last great days in Morocco, with final being a last ritual in Tameslohte (where I totally "lost it" dancing) it was time to catch the flight back to Sweden. Here the winter is still going strong and Morocco suddenly feels like a another planet, in another life…