I was back once again in one of my favourite places on earth: les gorges du Verdon. There is something about this place can't be described but has to be experienced. There is just so much climbing here but most of all it's the ambience that make me come back year after year. And of course the few but good friends who live here. The main plan was to do my friend Bruno "Graou" Clements masterpiece "Tom et je ris". We were supposed to do it last time I was here but it was in the month of november and we were welcomed by an icy cold mistral wind that day. We had to abandon. This time temps were high so I figured it was better to do other things ´til temps cooled down a bit, which it was supposed to do after some storms that were on the way. I stayed with long time friends Alan & Cate but also hung out at Graous place, also with legendary climber/photographer/musician/vagabond friend Elie Chevieux. Before heading for T & J we climbed at Neophytes (hard!), Courchon, Escales, Volx (due to the rain -very nostalgic!), Hulk, le Bao, Trescaire etc.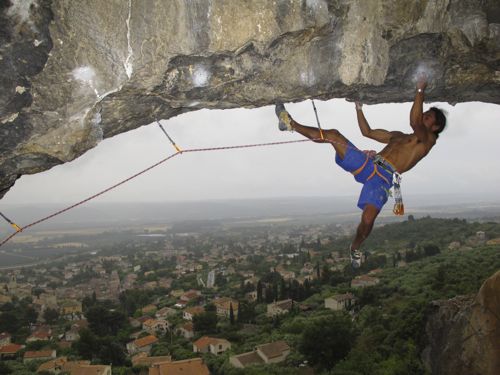 Cranking "Grottesque" at Volx on a rainy day.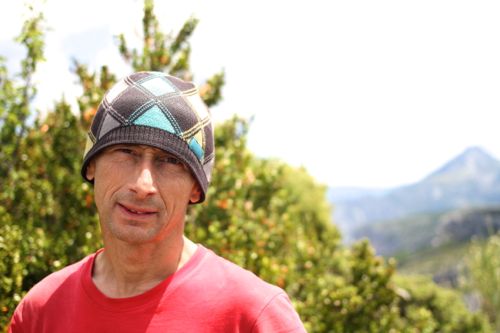 heading out climbing/shooting with my friends Alan and Elie.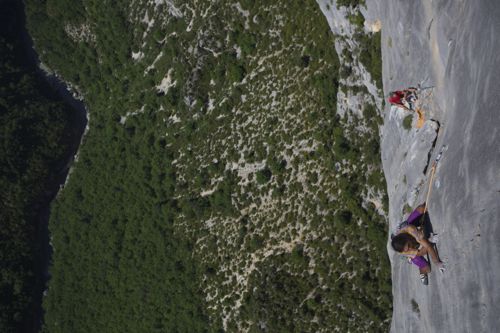 the mega classic, runout, technical route Cthulhu in Escales. Ambience..! photo: Elie Chevieux
cranking at one of Graous newely developed sectors "Trescaire". photo: Elie Chevieux
the obligatory apres grimpe pizza at Pepinos in la Palud.
The day before we intended to head out to T & J it was also my 33th birthday. I remember Jerry Moffat in the movie "the Real Thing" when he turns the same age. I used (and still) to think that was so old…anyway, we had a nice feast at Graous place with his mythical pasta followed by some music.
Bruno "Graou" Celement: one of the most dedicated and fanatic climbers I've ever met =a huge inspiration! occasionally he doesn't climb or bolt and just plays some classic tunes in his perfectly situated house in la Palud.
But with my usual luck some of the tufas on T & J were wet the day of the attack. We had to change our plans. But hey, the route will still be there and in Verdon you never run out of routes to do. It's time to start moving north which feels terrible. But if you want to go south you have to make a trip north at some point. A+!
checking out T & J from the opposite side of the canyon and as you can see the tufas are properly wet. here showing Elie plan B for the day.