What makes a person like me leave the good life in Morocco (and many other pleasant places through the years) to go back to Sweden in the first month of the year?
Maybe to experience the beautiful changes of seasons, experience the cold, snow and mostly dark days. My main reason is that this kind of time is ideal for training. When you are surrounded with these ingredients just mentioned, you have to find something to focus on to keep things together. For many years I've gone with the same program: train January-March back home and then pretty much travel and climb on rock the rest of the year. But this year I really started to doubt this plan: the snow is already gone (so skiing and ice climbing is out of the question) so it's more like autumn weather: cold and rainy. I haven't seen the sun since I can't remember when. But then again, I'm here for training. But does even this make any sense anymore, I could be somewhere else doing the same training or like other lifers, train on rock.There is, however, one more reason to suffer here at this period: it's a great time to catch up with people and hopefully also play some music etc. But living in Stockholm, where people make themselves so busy they don't have time to interact, exept through Facebook, it's not exactly the most social places to live. But at least I've tried to make the best out of it and see my old teachers in music. If this blog was to contain photos of what I do every day it would be only shots of campus board, hangboards and plastic holds. Instead, here are the highlights of the past weeks.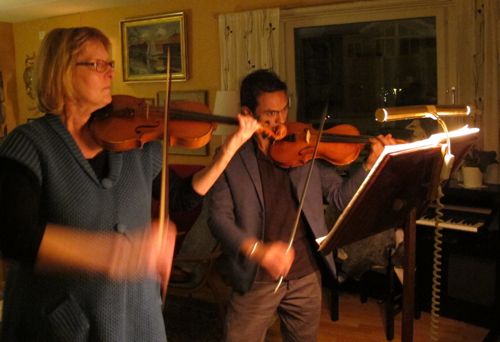 finally a date with my old violin teacher Ylva in Göteborg. I was her student for 10 straight years between 1990-2000. and although I don't play the violin as much as I should these days we still managed to pull a few tunes of together. and that was a fantastic feeling, sentimental to say the least…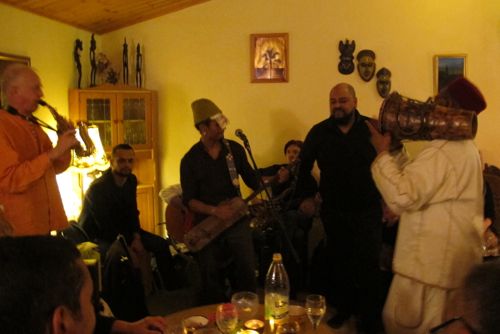 playing with some really old friends at my fathers 60th anniversary party. here with Christian on the sax (my brothers father in law), Americo on the guitar, Alex on the base, my brother Younes on the cajon, Ashar on vocals, me on the guimbri and my father Mohammed on the drum -a real "family jam"!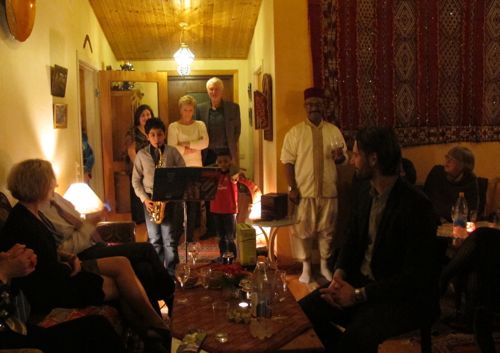 my younger brother Amr, also to become a great musician one day, performing solo on the sax.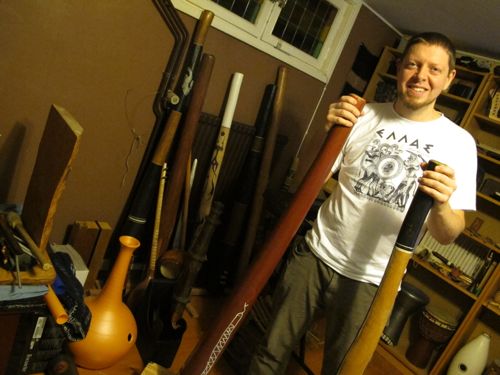 old friend and didgeridoo teacher Fredrik at his home in Alingsås. we played together in our band Giddabush for many years. and even if we are not doing so many gigs these days we still try to keep the spirit alive and play for the simple pleasure of playing.
my big mentor and music teacher Christer at his home in Stockholm. here playing the dosso n'goni (hunters harp). and by the way, thats one of his paintings in the background.