Everything has to come to an end. After 3 months on the road, 26 different climbing areas visited, almost 100 routes from 8a-9a climbed, it was time to finish the trip. But it's also the beginning of something else, and you need to leave to be able to come back. Enough of clichés? Ok.
The last time in Spain was spent in the north: The Basque Country and then Navarra. The weather was as bad as it can be in Sweden. First I was supposed to check out Egino. Both Dani (Andrada) and Iker (Pou) said it was maybe the best climbing in Basque right now. It was really difficult to get the neccesary info to find the place, furthermore to get a topo. But as it was my birthday everything finally seemed, as trough a present, to be in place. The next day my birthday had passed and the bad luck was upon us: it rained, we got lost on the trail and finally there was a too difficult rapell to enter+massive amounts of fog in the sector. It didn't look good and we had to turn back, totally soaked. But was my last days of climbing on the trip in Spain going to end like this? Maybe the otherwise wintersuited, southfacing crag of Etxauri (in Navarra) could work on such a miserable day? It did and it was perfect. After some last days of crimping perfect rock it was time to continue. We drove north, then west into France. The easiest way to realize youre not in Spain anymore is when you pay at a café -it's around 3 times as expensive as in Spain! We went to Tououse to see my friend and musician Zaky Diarra. It was great to take a shower, play+record music and best of all: it was the fetes de la musique in France -music everywhere on the streets.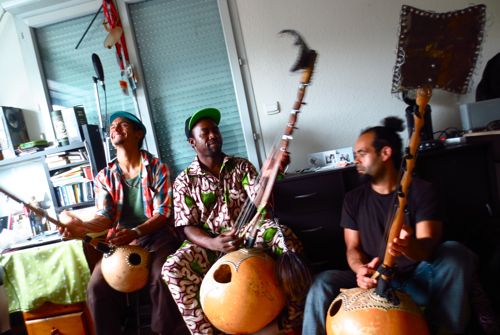 recording with Zaky and Carlos.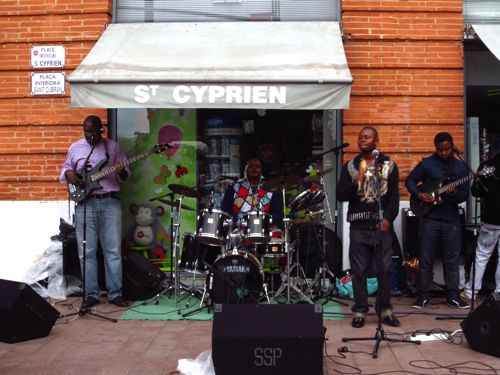 Energized by the last group of Highlife musicians we hit the road late to gorges du Tarn, and the Petzl Roctrip held there that weekend. Roctrip =good times, people and climbing. And the conditions where great for climbing: cold. We all remembered some other trips in the area during the same period when it was around 35 degrees.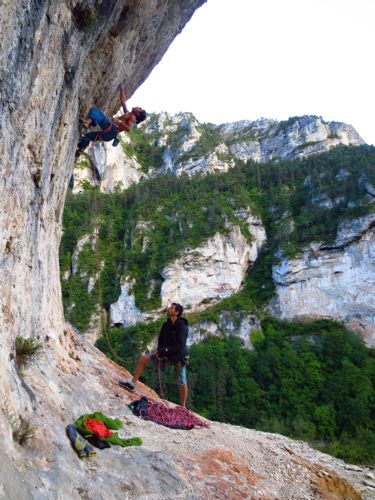 with Tony Lamiche in Feutus.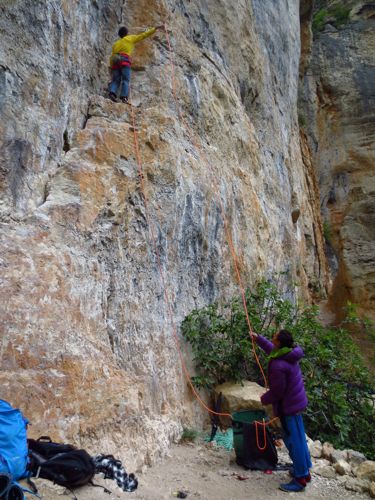 Dani Andrada setting of on a 80 meter route with a 200 meter rope.
me on the same route.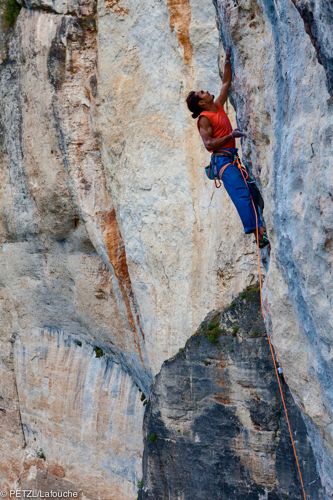 httpv://www.youtube.com/watch?v=LlzKgyYMvvI&feature=player_embedded
check out this little movie, one out of 3 made during the Roctrip.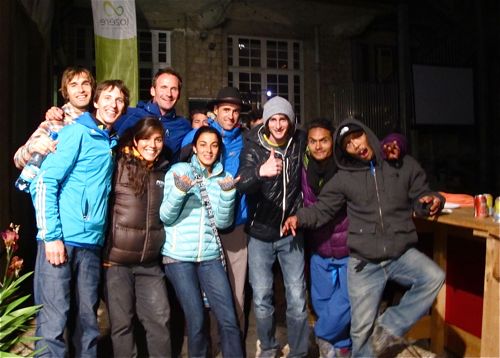 the final night with parts of the team: Chris, Klemen, Erwan, DD, Daila, Dave, Philippe.

The last destination of the trip was Paris. For me this city marks the gate to Europe when driving south. But it's also the gate to Africa, and that´s why there is always reason to stay for a few days.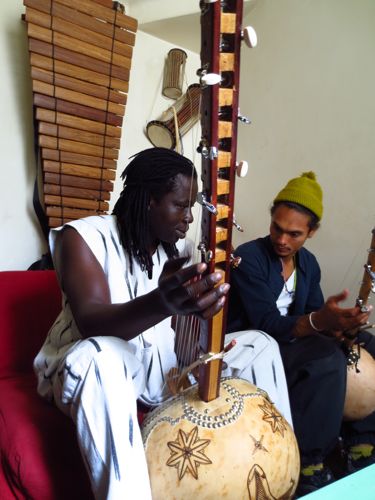 with my friend Oumarou Bambara, another talented multi-instrumentalist from Burkina Faso.