The heat was rising in Chile. But as I "rised" along with it it wasn't really a problem. As for climbing, the air is so dry that is there was a bit of wind it felt ok to climb. It was not as good in the gym where I spent several hours almost every day though… Anyway. My mother and her 2 cousins came to visit so spirits were high. We took them up to Cajon del Maipo just to find out that the bridge to Choriboulder was non-existing… fortunately there was a plan B so we still got to climb and eat some of the best empanadas in Chile (?!). Also, we got to climb a few days in Petorca before heading down to Valle de los Cóndores.
Petorca: some 2 hours from Santiago. Like an oasis along a riverbed. Good bouldering and some nice routes also. The rock is sometimes waterpolished so it's really friendly for the skin and usually there is a breeze blowing which makes it climbable also on hot summer days.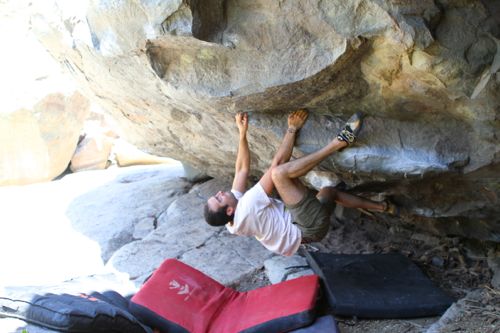 Camilo and me on one of the classics in Petorca.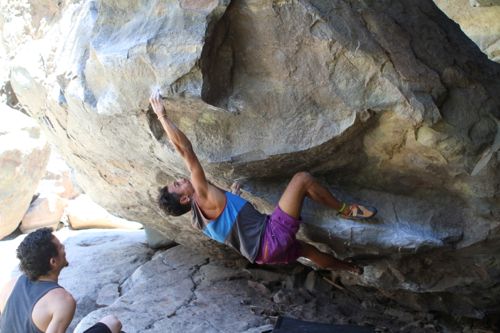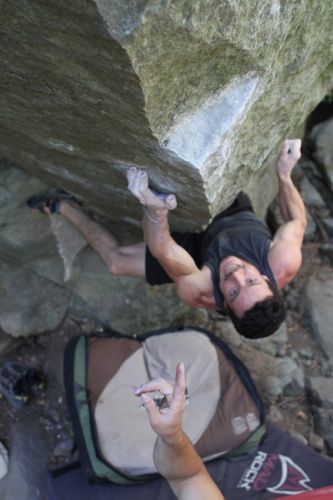 THAT'S where you are going! The hardmen of Santiago trying and sending hard. We also got to do some FA's together.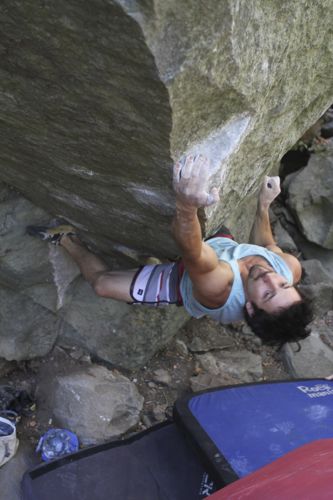 So, after acclimatizing the ladise from Finland around Santiago for a few days we packed the car and headed south. First up was Valle de los Cóndores where I had some unfinished business. After that it was nice to drive out to Pichilemu for some surfing.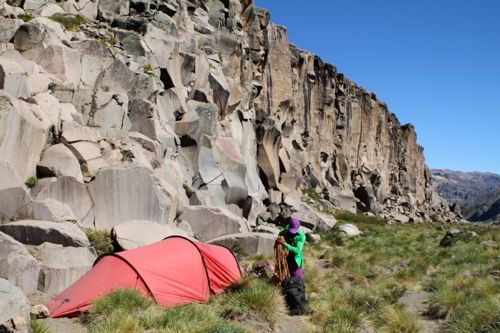 Back "at home" in Valle de los Cóndores finishing some of the last hard routes in the area.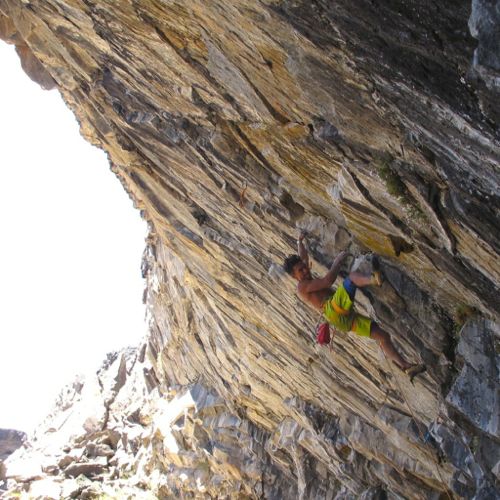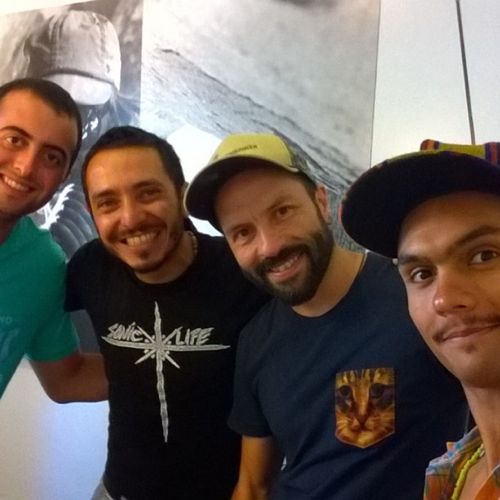 I got to sqeeze in an interview with the Chilean climbing mag "Escalando". You have to have a serious appointment like this to get see these busy city boys.
After getting back from that trip it was time to just enjoy the last time in Santiago and Chile. Training like hell in the weekdays, climbing on rock in the weekends. Asados, the beach, eating tons of fresh fruit and some surfing. The last day in Chile was spent on the beach surfing as there will be tons of climbing in the future. Who knows when and if I will ever return? If the answer is yes then the the real adventures awaits such as the obligatory Torres del Paine. Time will tell…