I was back in Sweden once again. I had 1,5 months left of my training period so that was the main focus. But as I landed in Stockholm the most important thing was to first visit my music teacher Christer Bothén.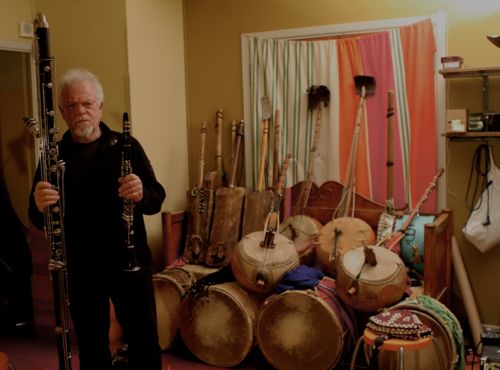 With maestro Bothén and all his instruments.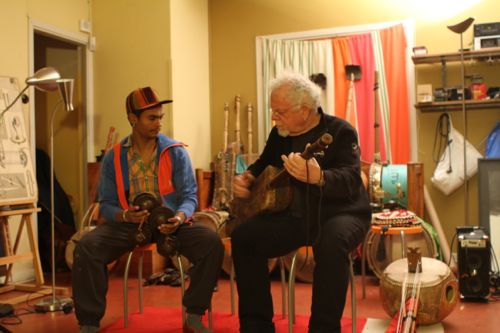 httpv://www.youtube.com/watch?v=Wal5xefV8fI
Later in Göteborg I was in full training mode: about 10 sessions a week= around 20+ hours +climbing outside. It was a beautiful spring so I got out several days in the week.
Training for my goals this year.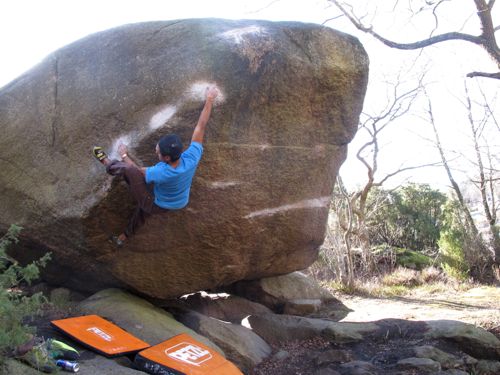 Bouldering and climbing routes around Göteborg.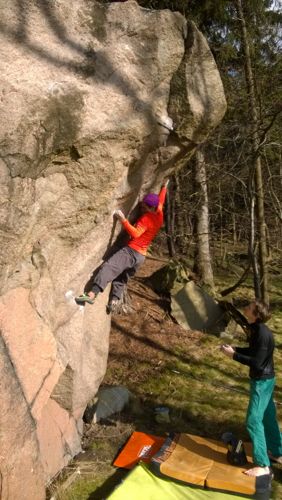 I also did some presentations: One in Göteborg at the core outdoor/climbing shop Fjällsport, one in Västervik where we also got the chance for some nice spring bouldering.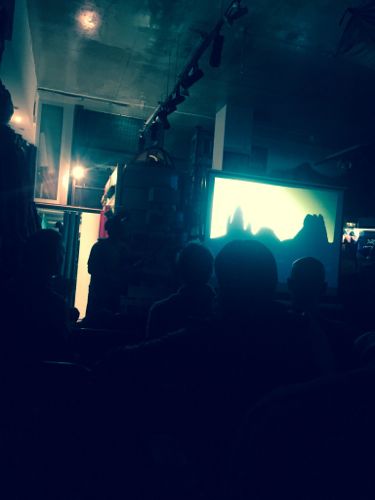 Talking about my 20+ years climbing life and showing climbing pictures from the 6 continents at Fjällsport.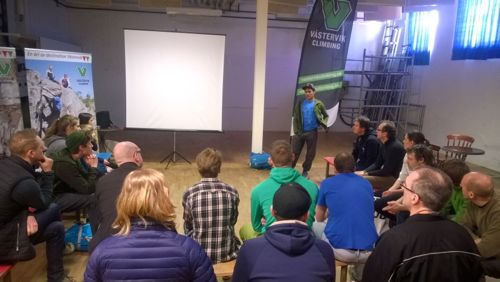 Training clinic in Västevik.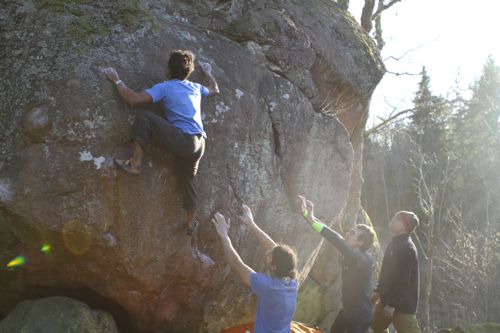 Bouldering with old friends Erik, Stefan and Andreas in Västevik. Here at the Vo boulders on the problem "Delirium" + below with Erik and his son at Fruberget.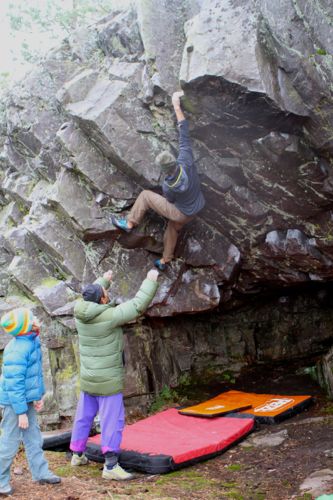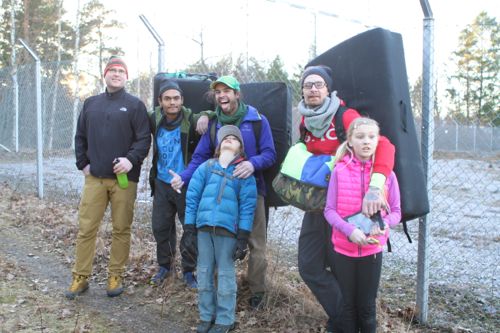 After finishing my 3 month training period that Carlos Cabrera prepares for me, it was time to hit the road. As I also wanted to make a movie about this specific trip I also hooked up with videographer/photographer Neil Hart. First stop was music and climbing around Paris.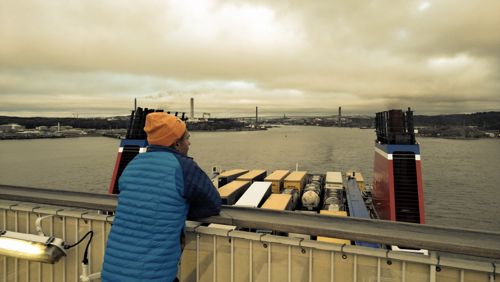 Leaving Göteborg once again. The best way is to catch the Stena Line ferry to Keil, Germany in the evening. Then you are well rested to attack the road south the next morning.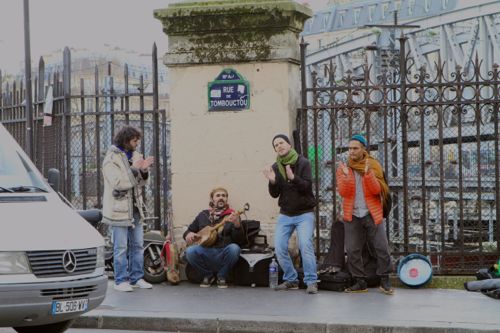 Playing and recording with my friends from the band Global Gnawa in Barbés, Paris.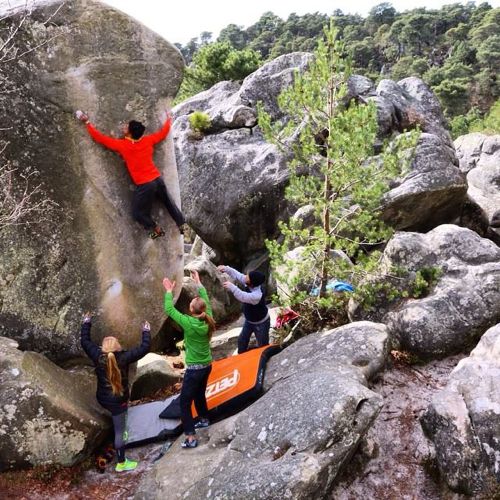 The natural perfection of Fontainebleau -always a pleasure, treat and challenge! Additional photos: Martin Idegren.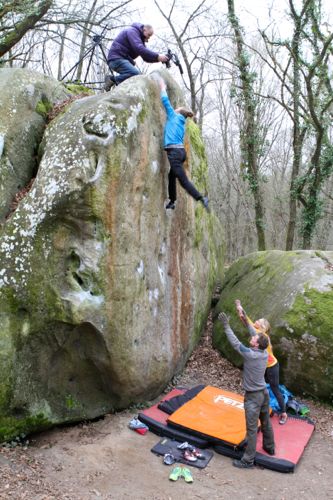 Working with Neil Hart and Scott Noy for the movie. Stella on "Big Jim".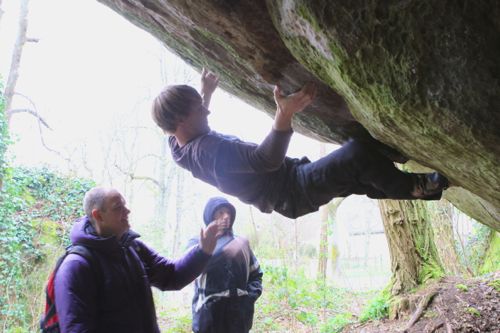 Mestari Nalle Hukkataival escaping the rain in rocher Gréau.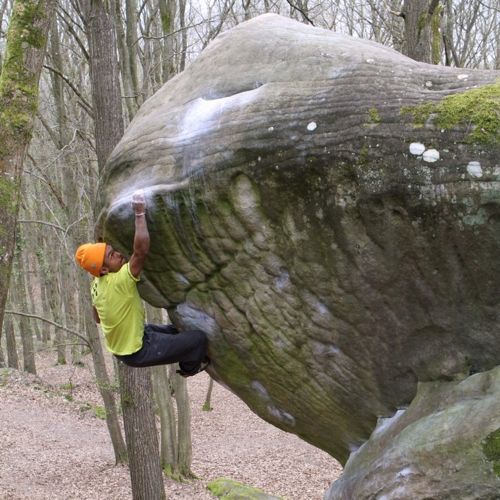 After some great days of climbing in Font we headed south towards Spain. On the way we stopped in Ariége outside Toulouse to see my good friend Zaky Diarra. There we managed to squeeze in a nice concert+a jam/recording with master Zaky.
We are finally in Oliana, Spain and the conditions are perfect. Stay tuned for more…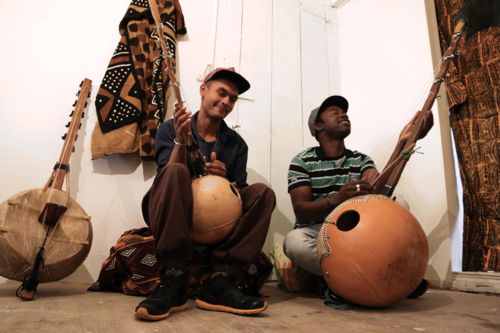 httpv://www.youtube.com/watch?v=RFEA-C-Eo-s