I've finally turned 30. And I've had several chances to celebrate. On the actual date I went bouldering with some friend on the island of Tjörn, it started raining so we left… that was about it.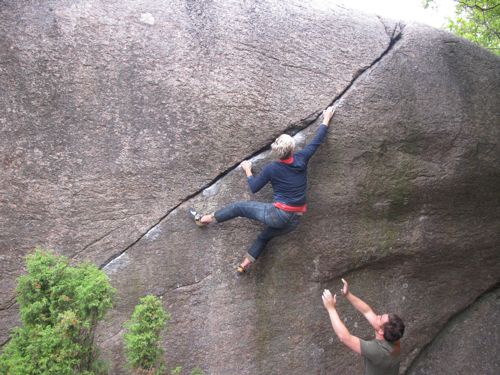 Kim on a classic crack on the most usual day ever.
Soon after I left to visit my grandparent in Finland. This is THE place to have a more classic party with family, cakes, music and sauna.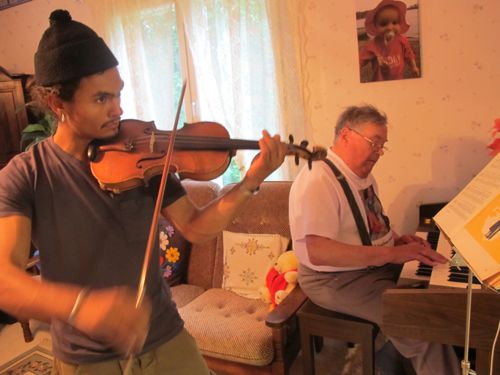 once again playing some classic finish tango tunes with my grandfather Eero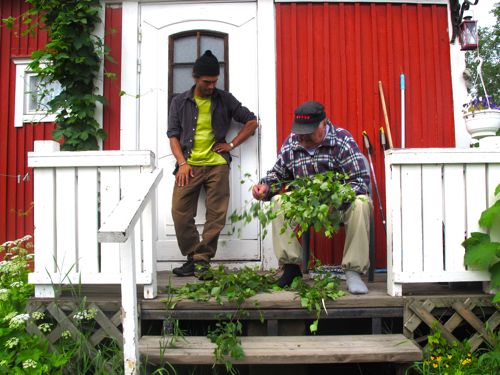 making the sauna whip, the vihta, with the grandmaster Eero for the birthday and midsummer sauna. It ended up beeing a sauna marathon with about 3 hours of sweating in 2 different saunas altogether!
Bouldering looks like being the thing to do right now. After getting pumped for over 2 moths in a row it feels good to avoid it for a while. And having a trip to the Rocklands in South Africa in a month it might be good to arrive there prepared. But it doesn't mean I don't climb routes: I have several projects near my home and just bolted a new one. But climbing routes RP in Sweden will never give you the same lactic acid bath as going OS on a 40m tufa in Spain. Anyway.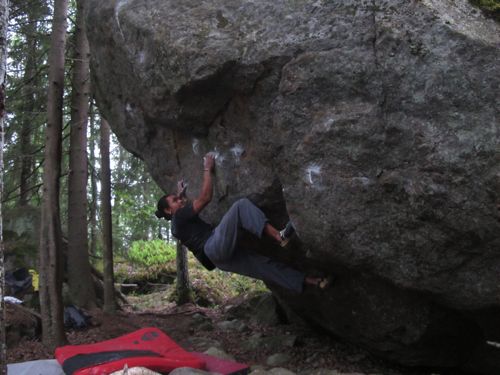 Thanks to the midnight sun of the north you can climb all night long! here finally sending at 00.20 at one of the premiere blocks of Vaasa!!!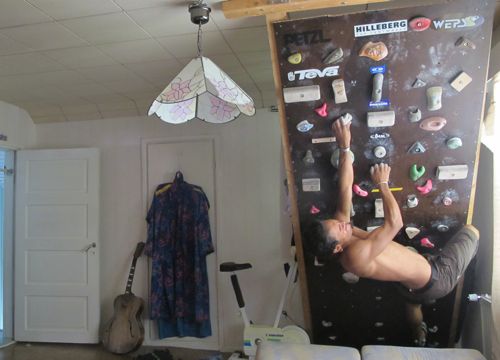 Vaasa is 1 hour drive from our house in Kauhava. And after not touching too many plastic holds for a while I didn't mind doing it. This is the kind of desperation a flat landscape (the "lakeus" of Finland) creates!
I'm moving on again. Back home for some swedish summer and all those nice projects. I hope it will also involve swimming, sauna, music and late nights dancing. And the BIG birthday party is still coming up!