After first 3 months of training and now 2 months of full on, a-muerte climbing, I started to feel a bit tired. Being close to Algeziras and the ferry to Morocco was too tempting. A little break from getting pumped couldn't hurt. Visiting family, eating the best food there is, getting some music (apart from the gnawa music I usually go to Morocco for there happened to be the Mawazine festival in Rabat that week, with a huge line-up: http://www.festivalmawazine.ma/fr/artistes-2013.html).
Said and done, I climbed a last route in the bird filled cave of Archidona and headed for the ferry. We took a late one, got some sleep outside Tanger and arrived in Rabat and surprized my family just before lunch. As it was a friday, the tradition is to serve couscous. This friday was no exeption and later I took a well needed visit to the hammam (bath house) with my cousin Adil to get properly cleaned up. This treatment made me feel like a beaten soldier coming home to Arabia after a long battle far away… The week that followed didn't include as much gnawa as I had hoped but loads of live music never the less, some great family times, food, a trip down to Marrakech, visiting gnawa sights and masters, beach life, shopping, short climbing sessions and more food!
Kasbat Gnawa, Salé/Rabat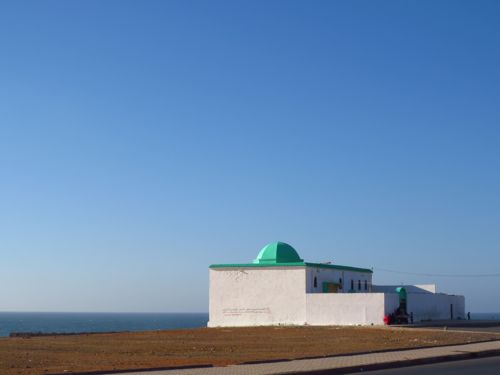 the sanctuary of sidi Moussa, Salé/Rabat.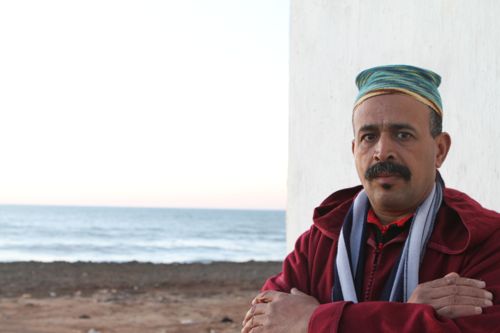 m'allem Abdellraq, a gnawa master living near our house in Rabat.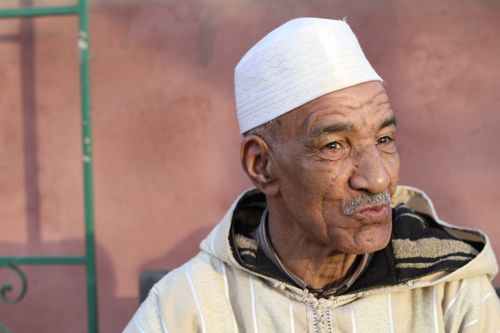 m'allem Abdellatif, one of the greatest gnawa masters today, Marrakech.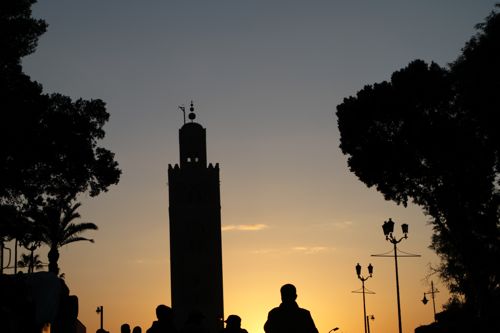 the sun setting in Marrakech behind the Koutoubia minaret.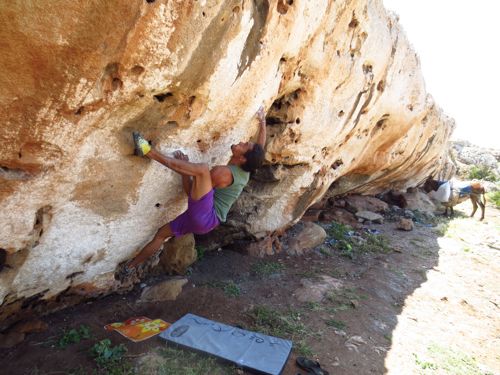 one of my small bouldering spots near our house in Rabat, just by the ocean. Below: my cousin Mohammed climbing for the first time -a real talent!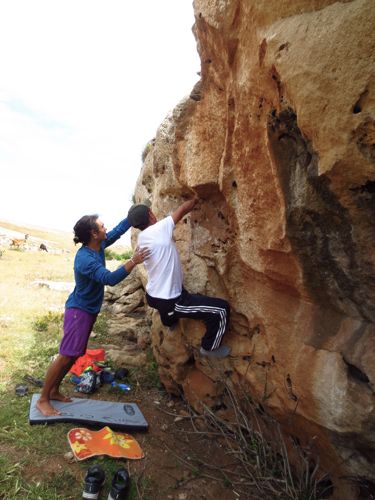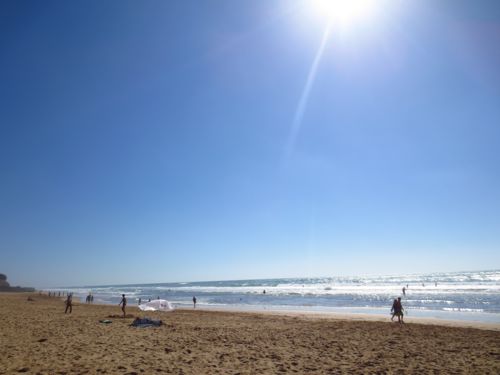 the endless beaches and good times
It was seriously hard to leave; why leave this heavenly place with everything served, to live in a van, fight my way up routes every day, wash in cold rivers and cook desperate meals after long days at the crag?! Well, it's hard to explain but it just had to be done. It took a few days and some climbing in La Muela to get over it (and on top of it all I felt like in miserable shape and heavier than ever, too much food lately?). It wasn't until visiting Sevilla on a restday that I realized I was still partly in Morocco, seeing the old Almohad minaret (later remade into a bell tower/Giralda tower of one of the biggest churches in the world, that used to be a mosque) that has the same design as the Koutoubia (Marrakech) and Hassan (Rabat) minarets on the other side of the strait of the Gibraltar.