Smith Rock: one of the most historical (sport) climbing areas in the US and the world. Here the first route in the US was rap-bolted by the visonary Alan Watts (although he says it was not about beeing a visionary but because he simply did'nt see the point of bolting on lead on the sometims fragile rock of Smith). This where the first 5.14/8b+ was put up in the US, the first 5.14c/8c+. This was simply THE place to be in the 80's and early 90's. So I must admit that I was a bit late coming here now -but better late than never. I have seen so many photos from this area since I started climbing 25 years ago that it was almost as I had been here already. But of course thats not true -it was even better than expected. For example the Monkey Face, home of the king line "Just Do It", was even more jawdropping than I imagined. Finally we spent about 2 weeks in the area: climbing, staying with my friend Greg Garethson, meeting locals, going to trendy brew pubs in Bend, sauna at the rec centre, music concerts, burgers and burritos, a tour at Metolius climbing by legend Brook Sandahl and just a nice overall experience of this beautiful part of Oregon. This is also where Cannabis is legal, too bad I don't smoke.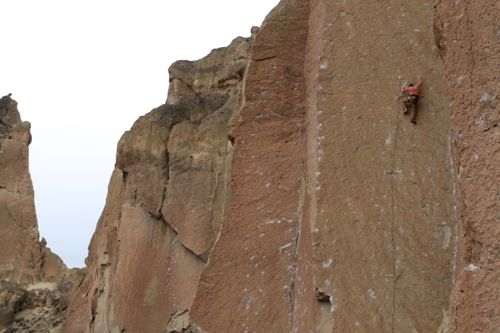 Local Andrew Hunzicker working the legendary "To Bolt or not to Be". First 14/8b+ in the US put up by J.B. Tribout in -86 and still a testpiece!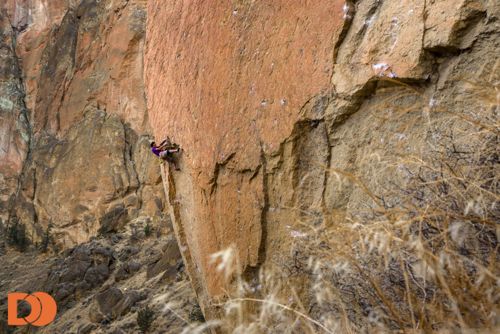 photo: Daniel Olausson
Mike Dalby and me working "Scarface": fist 14/8b+ but up by and "American" in the Americas: Scott Franklin. As this dude so badly wanted a hard route, he used dynamite to blow of a jug to step up the grade. Sounds crazy maybe but this is only one out of many stories of this caliber from the area.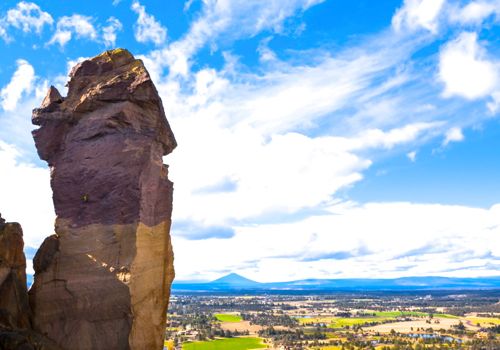 photo: Daniel Olausson
"Just Do It" on the east face of the Monkey Face. Another route by J.B. and maybe his most famous one? However this rock formation and line is really unique and I was happy to send this (and many other) piece(s) of climbing history. There are several routes that I want to try in my life and this certainly was high on the list! Mythique to say the least…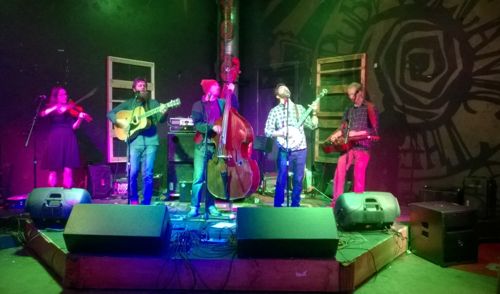 Bend: a great place for music, food and high quality smoke.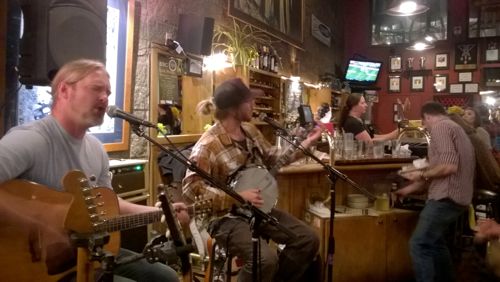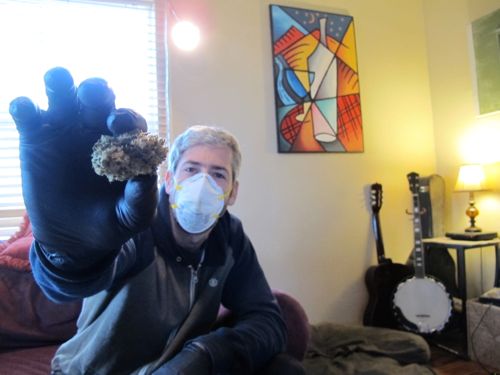 It was getting colder and time for us to move back east. We had a about 1 week left of the trip so we decided to go find some sun in the Utah desert. Its a bit of a drive but travelling in the US is fun, made for people on the road.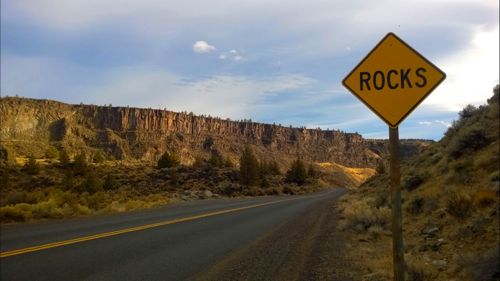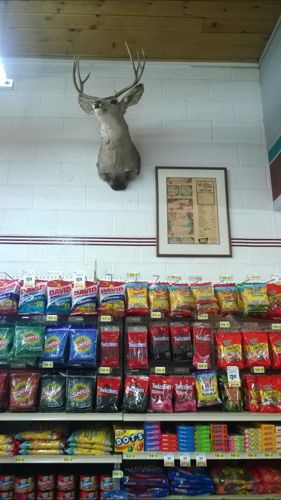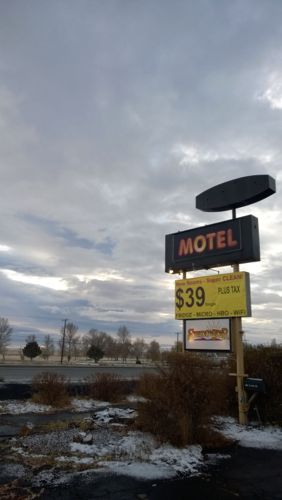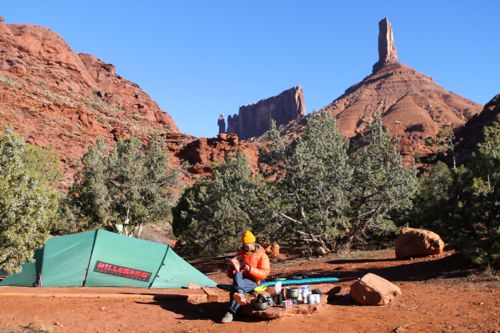 After the long drive, stopping in SLC for a last dinner with friends, we arrived in Moab. I had a date with my old friend John who also a base jumper these days. One of the plans was to climb Castleton Tower and for him to jump of. We summited but found the winds too strong for him to jump that day. However we spent a few days in the area, made new friends and realised how much I like this place, the energy is just so strong. Also the community there is really inspiring, out doing IT every day.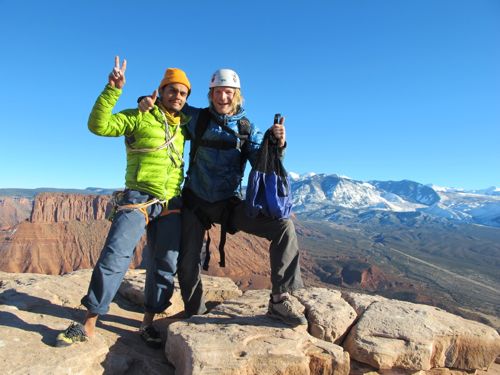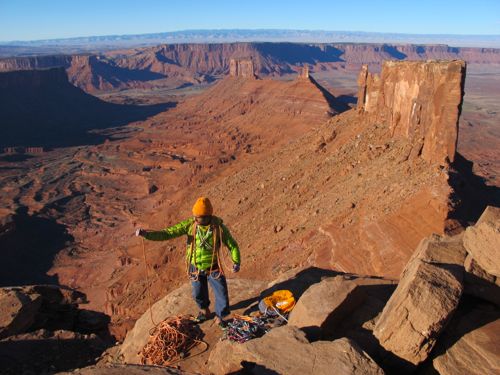 We continued east, somehow managed an EPIC drive over the mountainpass in a snowstorm without winter tires and arrived safely in Boulder. The last days were mainly spent socialising, a bit of climbing and just having a good time. Man, I will really miss this place, its welcoming and generous people. But I will soon return for more!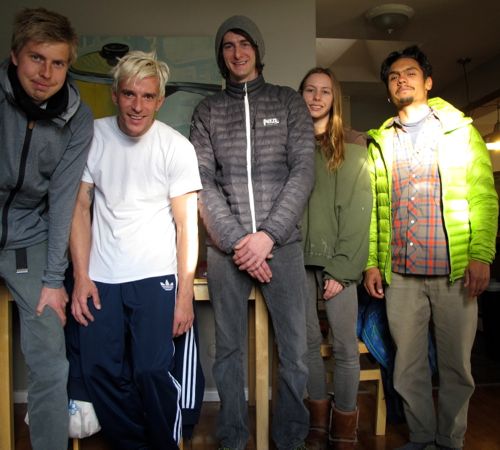 Hangin' out with Boulder posse: all lifers, legends and mutants!