Again, blogging seems to be quite ancient these days and I have friends who were very keen but have stopped completely. But I think it still makes sense to go more in depth in this age of time when people barely seem to have time to look at a post/photo for more than a few seconds. Still they spend so much time on the internet, so why not take your time and get the bigger picture? Anyway, if you really only have a few seconds, at least I hope you will like some of the photos. And for the rest of you, here comes a SHORT story about my latest trip to the US:
Way back in the day (at least thats what it feels like) when I started climbing, climbing was all about going on an adventure. In -94 I discovered bolts on a trip to France and my (climbing) life changed. I was drawn to climbing because of many reasons: the adventure was of course one part of it. But climbing itself an even bigger one and going sport climbing just made it possible to climb more. Through the years I've had a day/week here and there doing trad, multi-pitch etc but somehow I've ended up doing more sport and bouldering than anything else. And Im happy about the quantity of climbing that I've been able do, pushing my limit OS and RP. But this year I finally felt as if I needed a change. And not just to go trad for a day or so but to dedicate a whole trip to it and see where it would take me. And also, maybe it was about time to learn to jam properly?!
The obvious place to get outside my comfort zone is the pure crackclimbing destination of Indian Creek. I've climbed in the Utah desert on a few trips before but stories about climbing the same size crack forever with 45 cams in the same size sounded like something new. And also, after doing a few trips to Yosemite I also figured it was time to climb El Cap.
So the US was the obvious choice to tune in with the art of trad and hopefully get a bit scared along the way.
Every trip to the US should start in Boulder to acclimatize for a few days, and so did this one. Friends and world class climbing in pretty much all styles just around the corner is always a treat. It would be very easy to get stuck in in this heavenly place and just have a good time. But that was not what this trip was about! After a few days we headed west and arrived in the Moab, the desert capital. We had also set out to make a movie and met up with video/photographer Ben Neilson from SLC. The first days were spent in the oasis of Mill Creek, a small, world-class sport zone that I first visited back in -99. But then it was time to rack up and head down to Crack City aka Indian Creek. These is much to be said about his place and style but one thing is clear: a guidebook with recommended grades is totally useless (at least for me)! The difficulty totally depended on the size of the crack so 5.13 could feel easier than 5.11… Every day was an evolution and by the end I even dynoed between ring-locks, a technique I had never before been forced to master. To say that that I now master it 100% would be a lie but at least there is a progress. All in all it was some of the best climbing ever and it was great to feel like a beginner on some routes. And best of all, a good hand-jam finally feels like a jug -only better!
I felt ready to put my new skills to test and we moved on to Yosemite. One of the plans for the Valley was to try the route "El Nino" on El Capitan. From recommendations from friends it was supposed to be a good intro to El Cap climbing. 513c/8a+ max and not too many wide cracks was the beta. I teamed up with Stefan Wulf from Sweden, who already had several El Cap free routes to his credit, and started working the first pitches that were supposed to be some of the hardest. After a few epic days of hard slab, big run-outs and some route finding we managed to sort out the first pitches and fixed ropes. They suddenly didn't feel that serious. But while working the first pitch, a crimpy 13b slab, without warming up I felt a slight tweak in my pulley injury from this past spring. Not an ideal situation for a route where all the hardest pitches are crimpy. We took a break from the route and climbed cracks. I was by no means out of the game but needed to give closed crimp a break. And in Yosemite this is not a problem, everywhere you look there is a beautiful, classic route to be climbed. But then also some serious storms came in. We went back on the route, finger didn't feel great and already pitch 3 was soaking wet. And it stayed wet. We also got a repport from another team that 6-8 pitches on the route was wet… For me it was a no brainer to give up on the route for this trip and climb some of the other classics, but for my partner Stefan this was his main goal for the trip. But what to do when all odds are stacked against you? We all went and climbed something else. And not just anything else. Here comes a bunch of photos from the last 1,5 months on the road.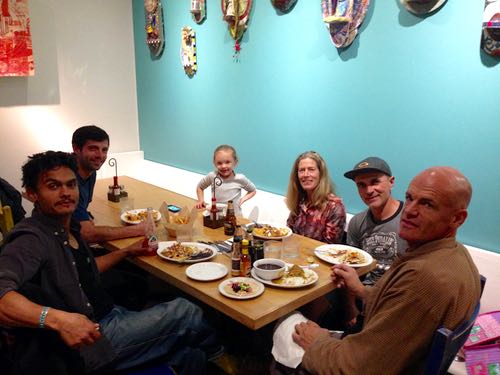 The Boulder experience: world class climbing and climbers: with CG, Alaina, Lynnie, Didier at Pica's mexican.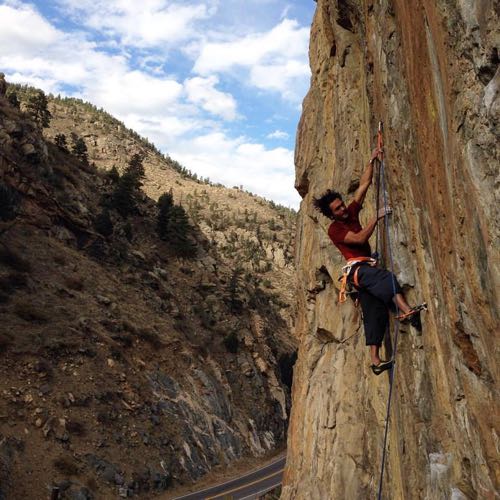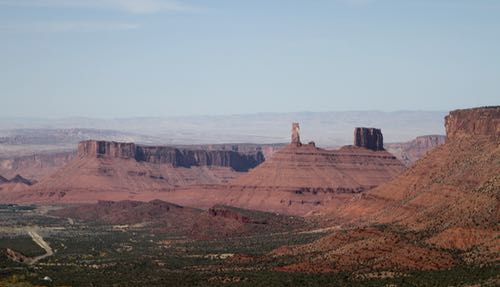 Arriving in the Utah desert, first day climbing in Mill Creek.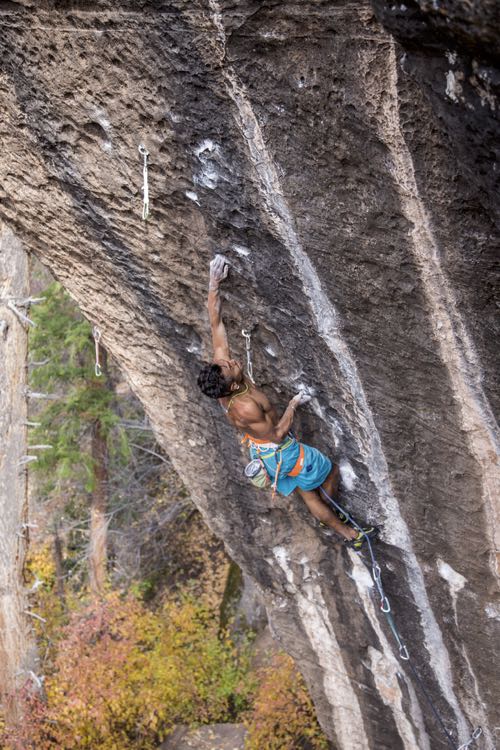 Racking up with Luke and JJ in Indian Creek.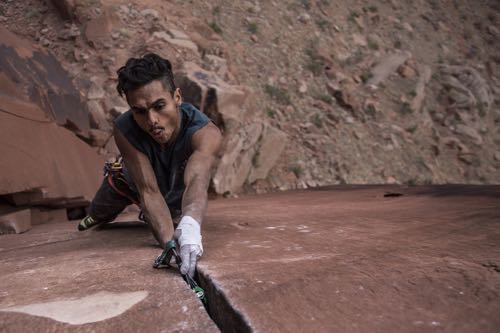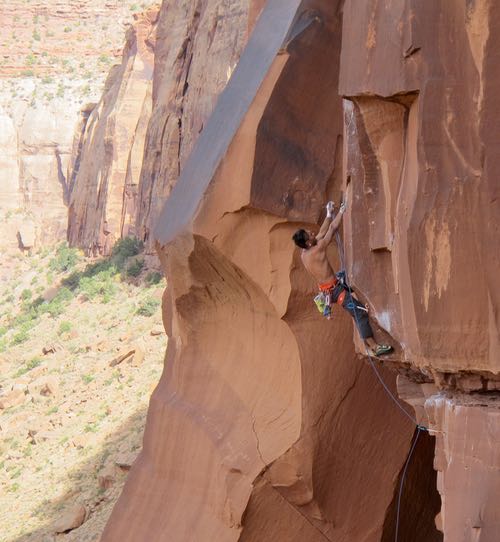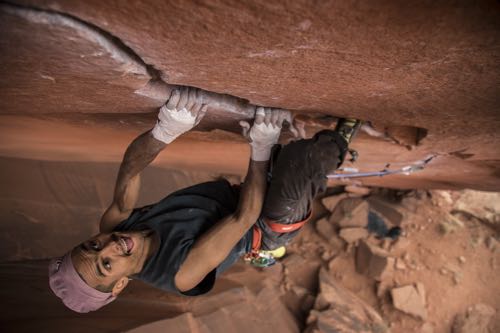 Climbing some world-class routes in Indian Creek. Photos: Ben Nielsen, JJ, Luke.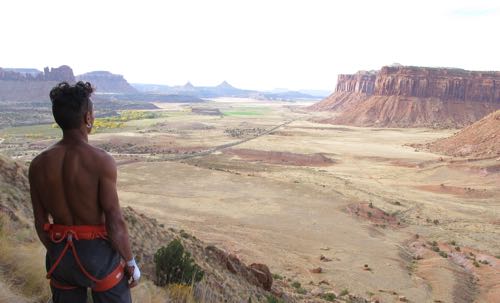 Hard to leave, getting ready for the the road west.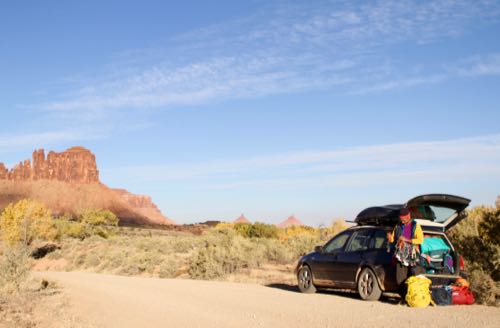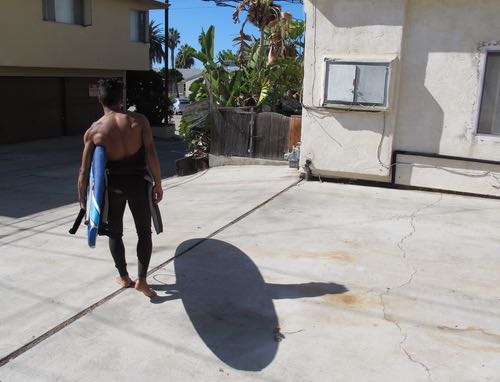 Meeting with the (west) coast.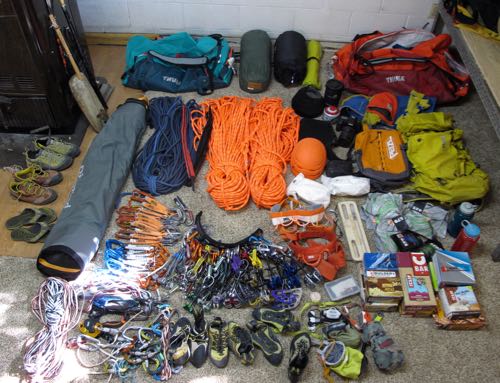 Racked up and ready for Yosemite.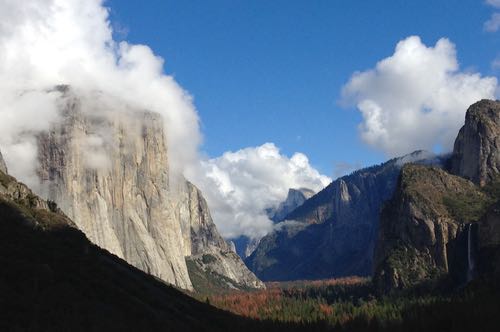 Always worth while.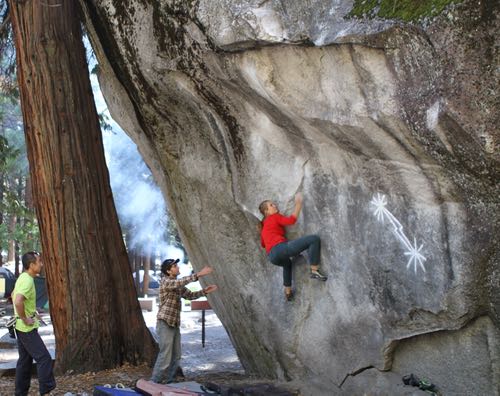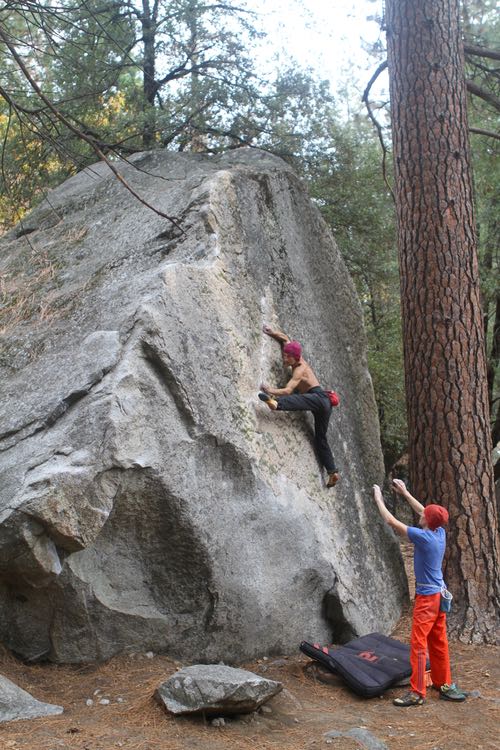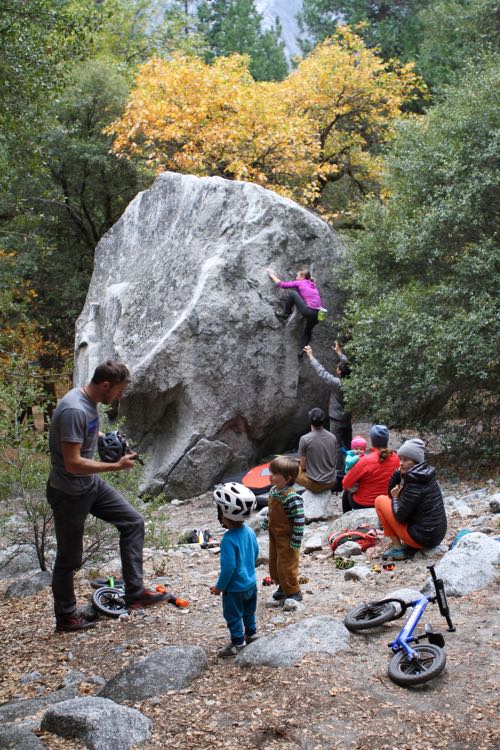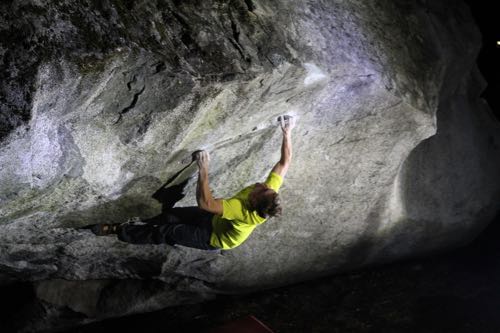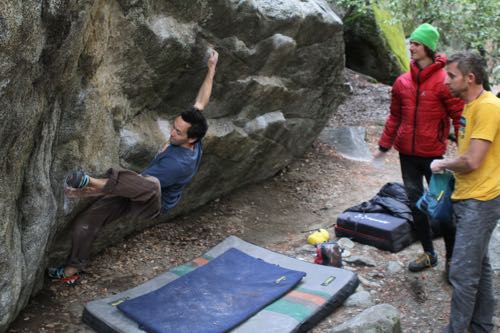 Some bouldering in Camp 4 etc to ease into it. Climbers: Jennifer, Alan, Beth, David, Randy.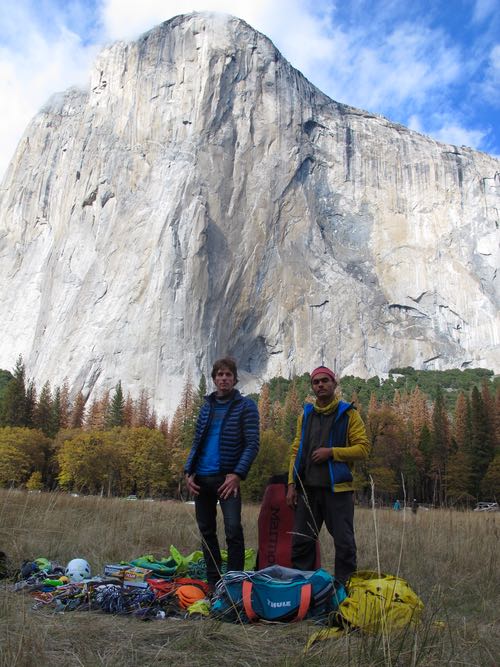 Racking up with Stefan for the Big Stone.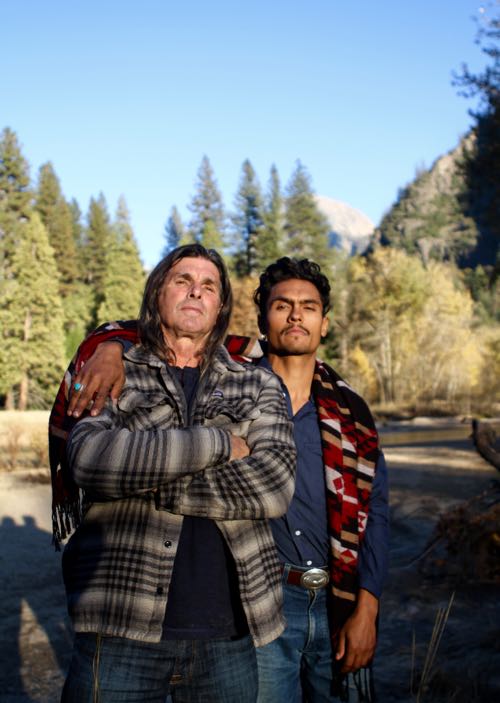 Meeting up with legendary Ron Kauk for some advice after bailing on El Cap.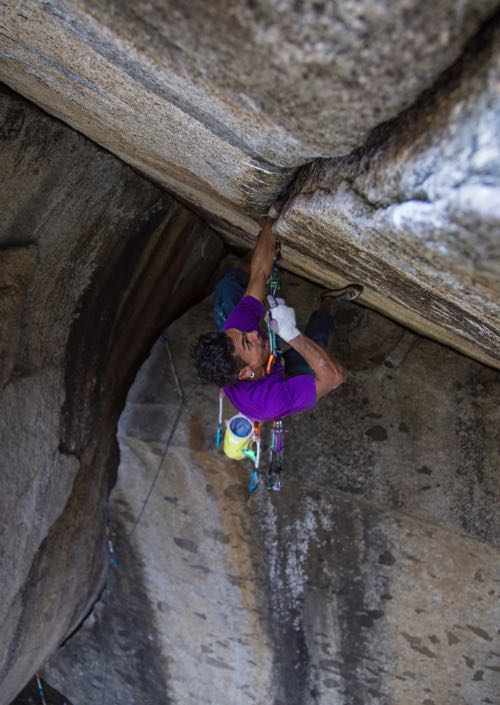 Ultra-mega-classic "Separate Reality", one of R.Ks masterpieces. Photo: Ben Neilsen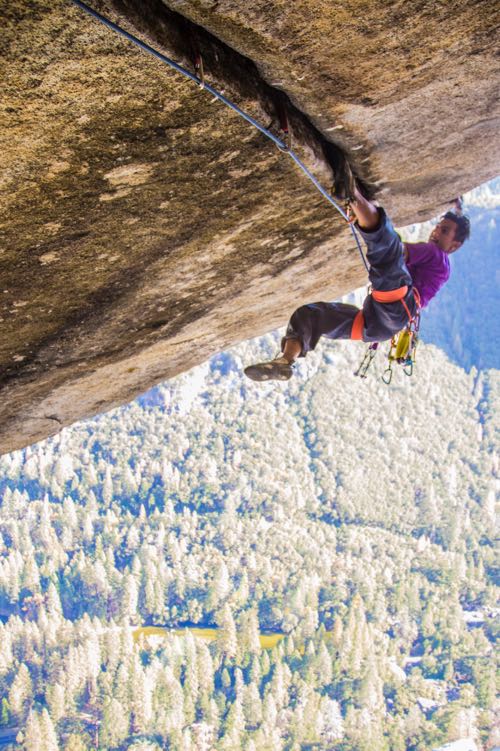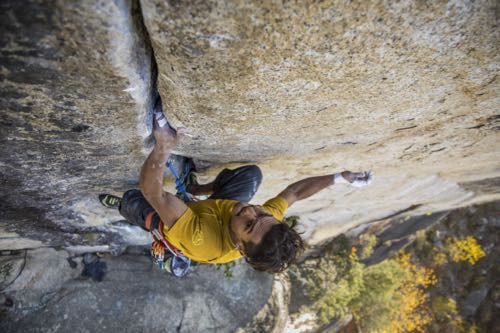 "Cosmic Debris". Photo: Ben Neilsen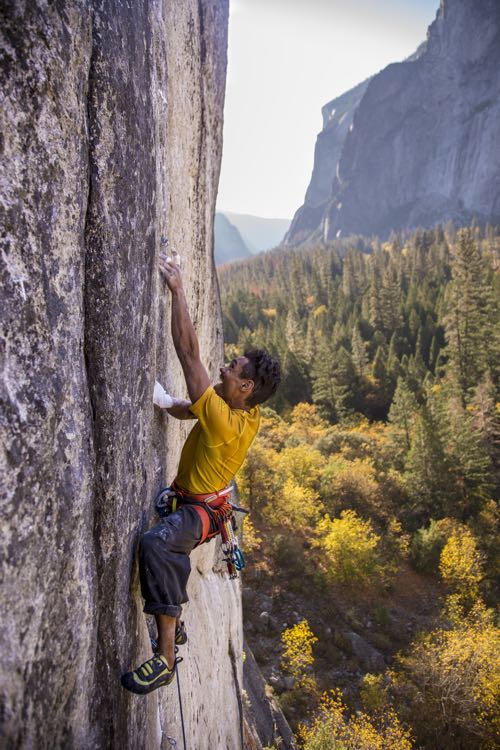 Mandatory, everyday hangout: The Lodge café.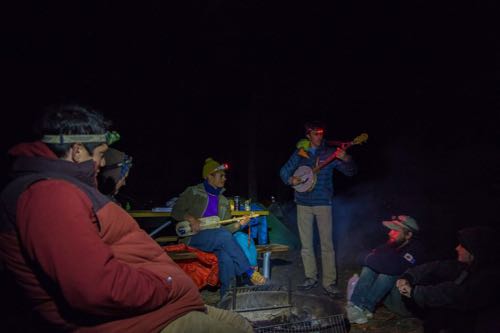 Jamming at Camp 4 with Mason Earle.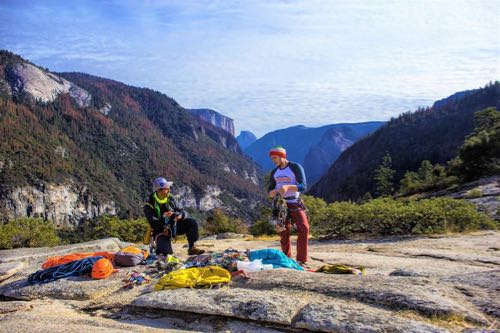 Racking up and climbing the "Rostrum" with the "Aliend Roof" finish with Luke. One of the best routes during the trip.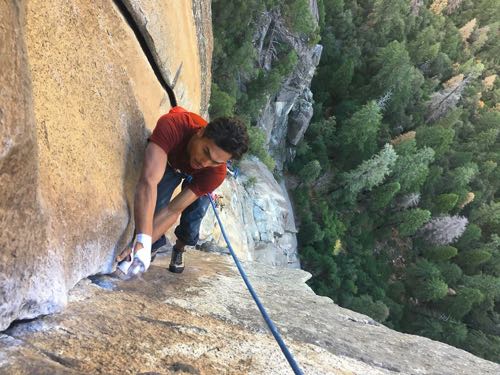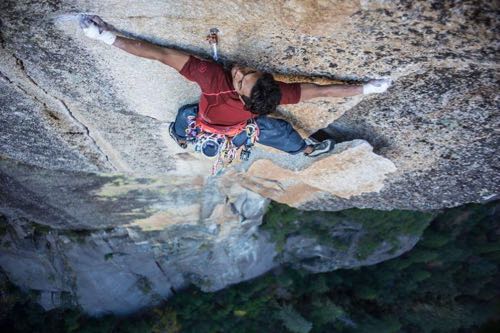 Packing up and leaving the Valley. For now…
Some of the players of the trip: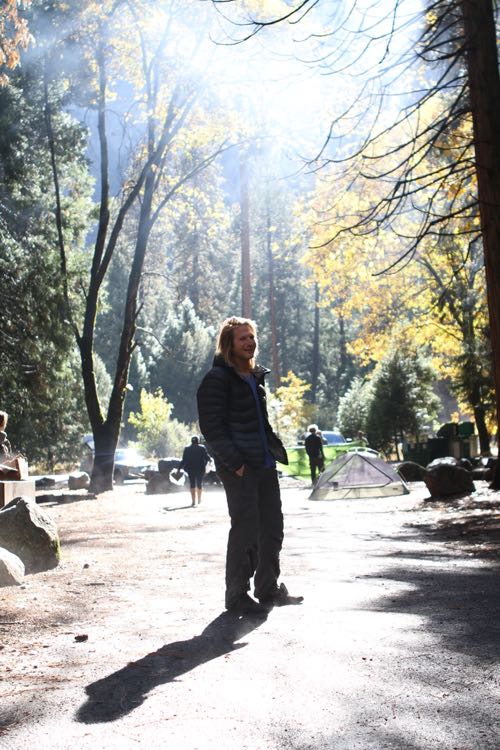 John Verbeek in the moment.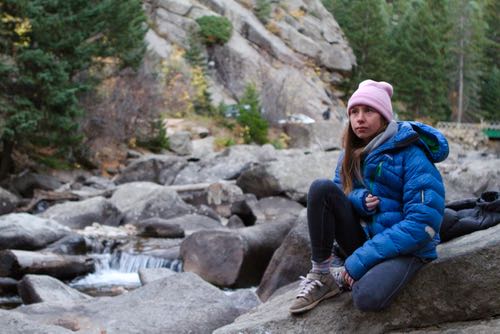 Isabelle Faus: silent destroyer.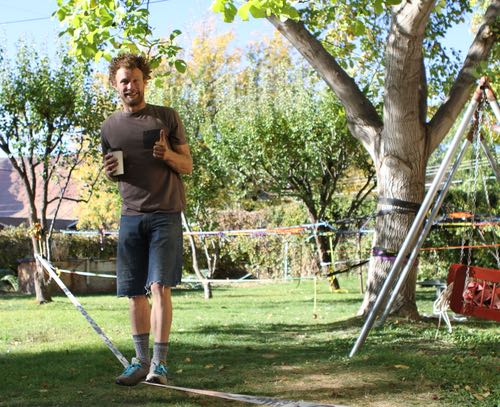 Scethy Andy: a slack lifer.
Ron Kauk: a living legend.
Tommy Caldwell: Grand veteran of Yosemite free climbing.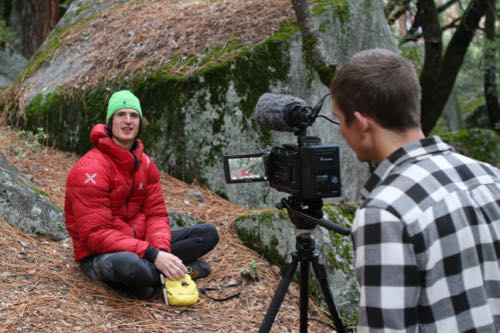 Adam Ondra: the new level of free climbing (interviewed by Ben Neilsen for our new movie).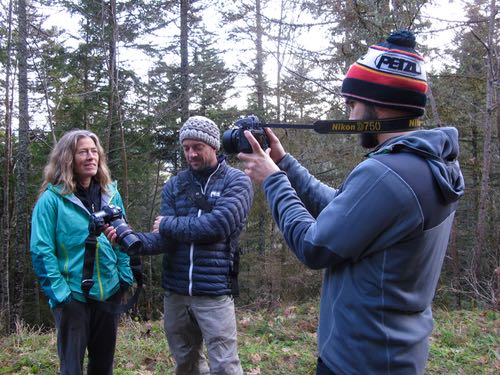 my "wife" Lynn Hill: one of the most iconic climbers ever (interviewed by Gillaume and Dave for our new movie).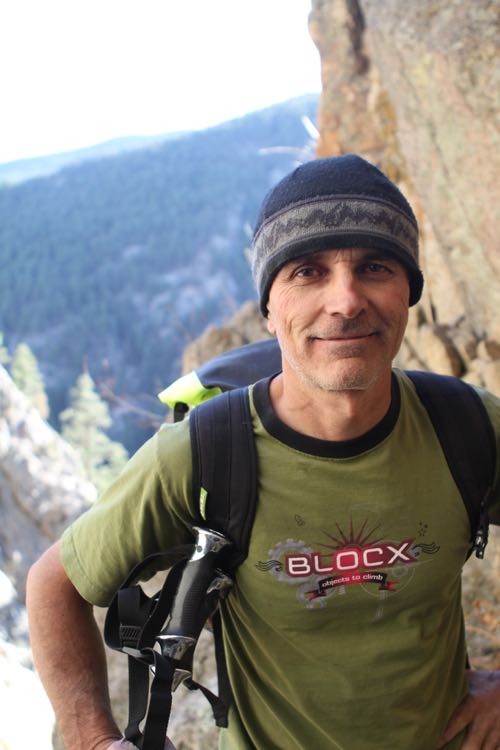 Didier Rabatou: Probably one of the most talented climbers of his time.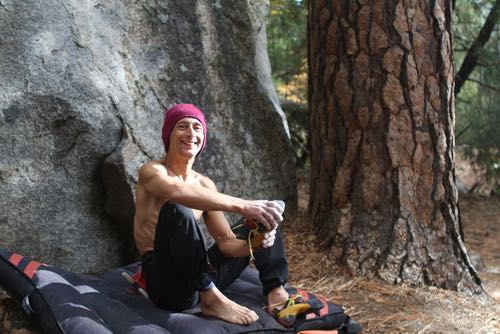 Alan Carne: dirtbagging 4-ever!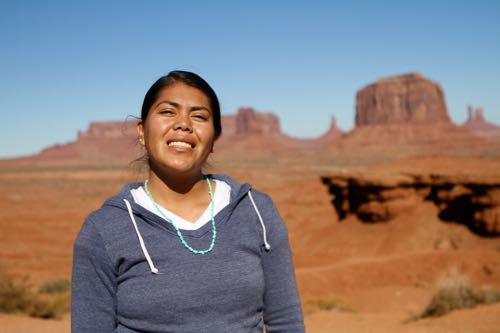 Xaviera: proud Navajo/Dinéh of Navajo Nation/Monument Valley. Never forget where you are and whats going on, never forget our history.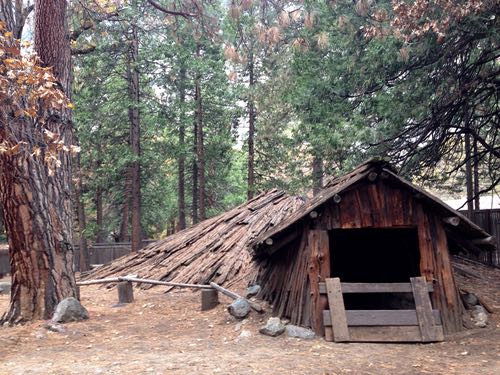 The round house: R.K. invited us to the bear ceremony here with the natives of Yosemite, this was the real highlight of the trip. An honor and privilege to meet the chief, the People and whitness a strong culture that lives on in the shadows of falling nation.