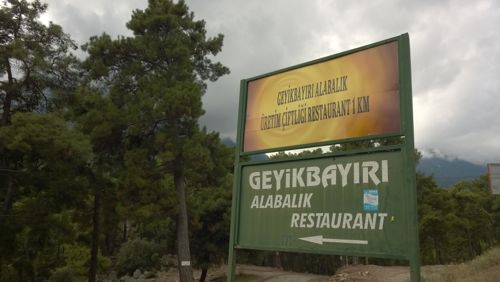 After the Roctrip I felt a big emptyness and I needed to fill it with something: more climbing! I got a ride with my friend Dan (who I met for the first time in Rockland, South Africa over 3 years ago -he is still on the same roadtrip!) back to Geyik Bayiri. I though this could be a good place to relax and keep on climbing. I got myself a nice bungalo and several Roctrippers were still around.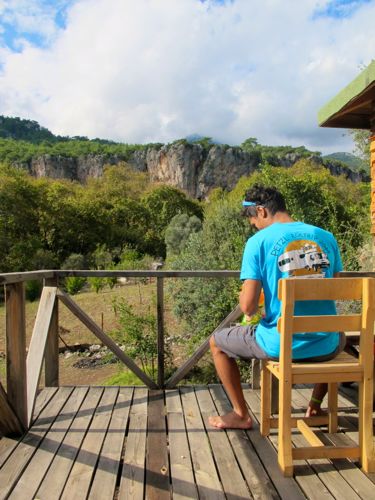 A room with a view. Pomagranade from the nearby trees for breakfast and view over the Trebenna sector from my bungalow at Kezban's camp.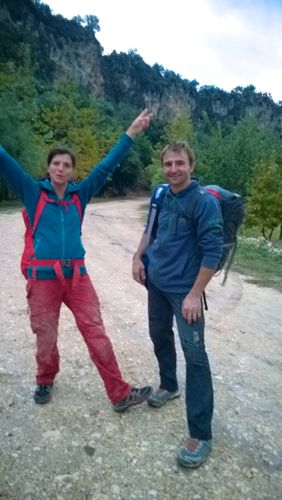 The Swiss machines Nina and Ueli cranking in Geyik.
Finally I started too feel as I was slowly getting back in shape. I climbed with different people and checked out new sectors almost every day -what a treat. We were also fortunate to have some rainy/cloudy weather so it was possible to climb on the south facing sectors.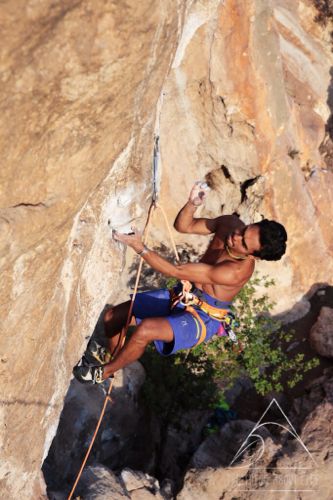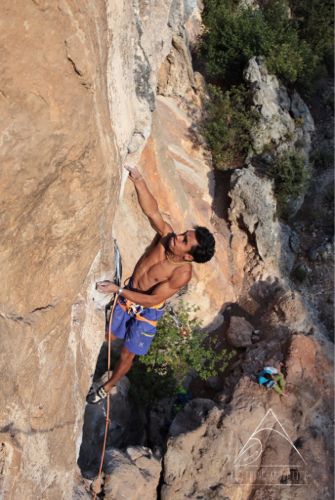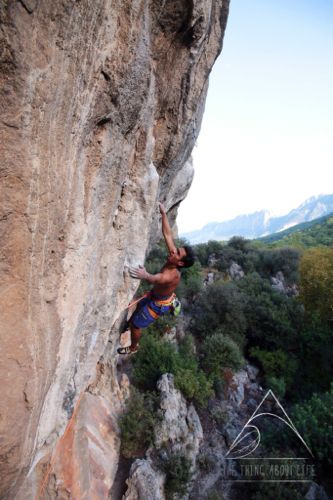 OS on "Neptunalia", sector Alabalik. photo: Tara Atkinson/www.thethingaboutlife.com
On a restday we also checked out the city of Antalya. It was well worth the visit with loads of music shops, hammam, mosque's and good food.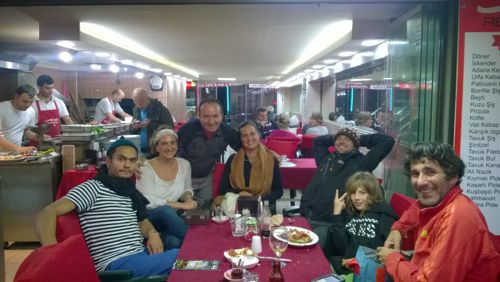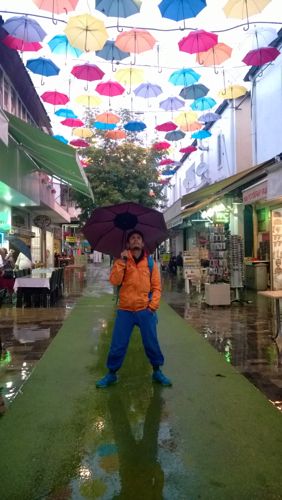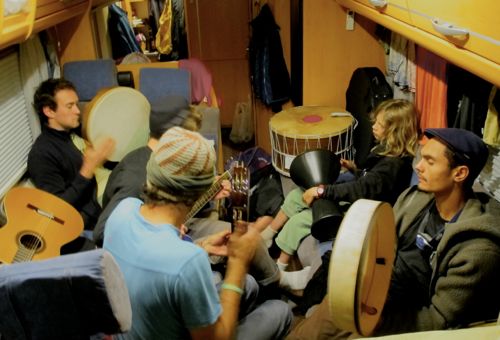 one last jam i Geyik before hitting the road again.
My time in Turkey is over for this time as I've moved on to Kalymnos, Greece. But I will return in a few weeks for more of an cultural and spiritual visit. But first things first, Kalymnos is perfect for the moment so I'm not in a hurry to leave anywhere right now!