Everything has to come to an end, sooner or later. After 6 weeks in Spain it was time to head north. I had finally finished of my big and small (but maybe not the biggest) projects in Margalef, Santa Linya and Oliana (a couple of 8c+, some more 8c, 8b+ etc) and the summer heat was on it's way. The last days were spent at the the north sector in Terradets where we found pretty damn good conditions for being in the middle of may. And maybe the best day was at the Cathedral sector in Margalef with amazing 40 meter on-sights in the cool afternoon breeze. I was climbing mostly with Sam and Emily but also found a really psyched international group of random people in a less crowded Margalef.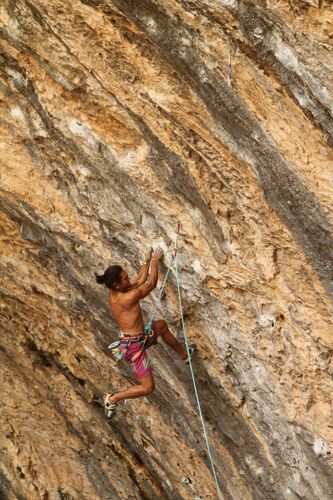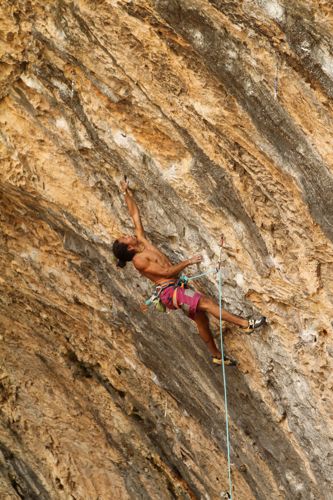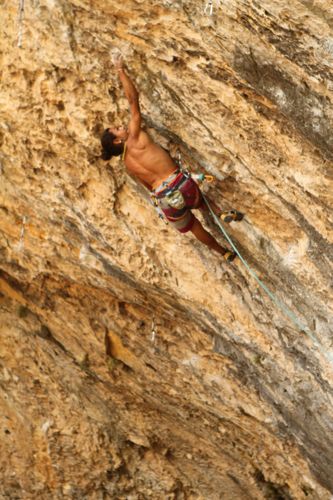 going physical in Santa Linya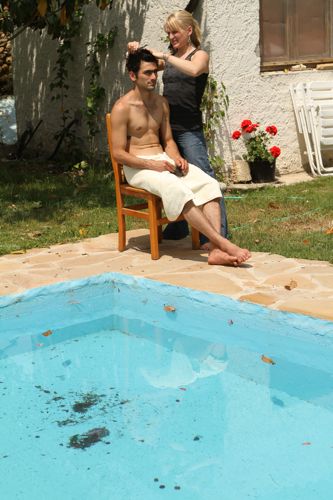 Sam getting his hair ready for "Mind Control" at casa Sharma.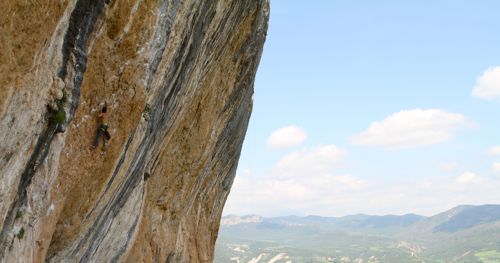 "Mind Control", Oliana, Sam Elias
Before leaving we had the obligatory "last supper" at Tom and Lynn's house in Santa Linya with Sam, Emily and Micaela. At 01.00 we jumped in the car and started driving north. On the way to France we stopped and got REALLY pumped at Bielsa, a place I've wanted to got for some time and finally made it. This is yet another worlds class crag in Spain that that doesn't get much attention…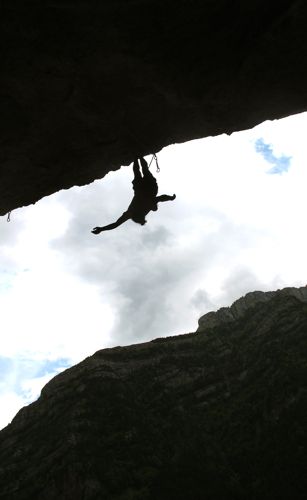 doing the 80's "bat hang" while warming up in Bielsa.
Now we are in Toulouse and as I'm more beaten up than ever (is it the age???) I think I need more than 1 restday for once..!