Climbing, climbing, climbing…I had been on the road for over a month but mostly seen rocks…some really beautiful places but there is more to travelling than climbing. I decided to go back to Turkey from Greece to do some tourism and get a different taste of the coutry. I started with visiting my friends Zorbey in Izmir and of course we mainly climbed but also had time for some other stuff, such as some great food and a slide show presentation for the Izmir climbing community.
The climbingdays in Turkey start with a heavy breakfast -you've got to love it!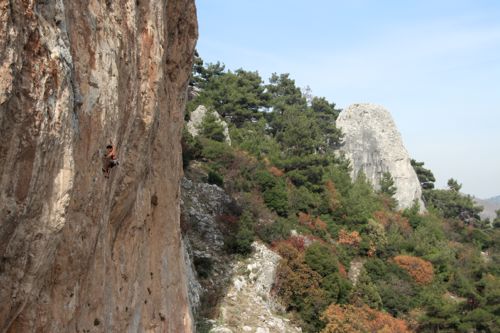 Warming up+Zorbey on yet a new project in Sarikaya. photos: Evren Kirazlı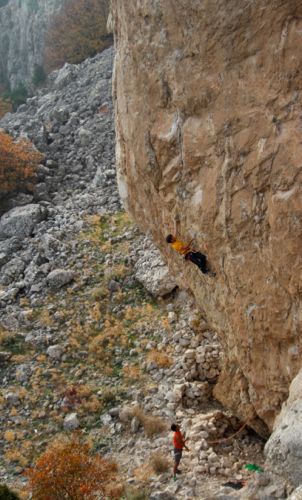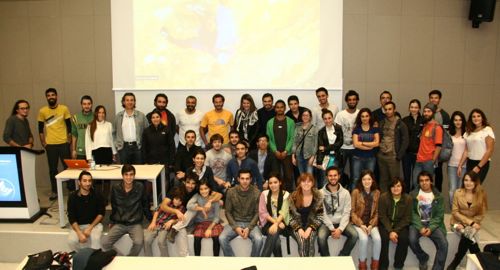 The Izmir posse after my slideshow presentation at the Izmir university. photo: Arif Demir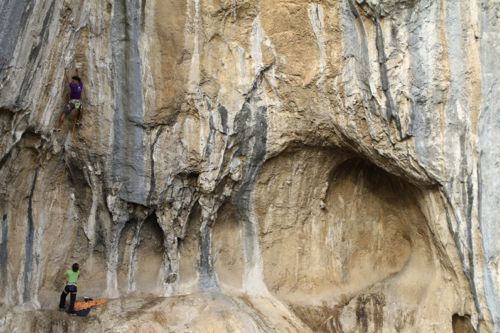 Climbing one of the classics, "Odin", at the classic Izmir crag of Kaynaklar. photo: Zorbey Atkuyun
The climbing around Izmir was great and it was nice to meet old and new friends. I had climbed for 5 days straight; it was time for a break and do some proper tourism…I continued the journey to the grand metropolis of Istanbul.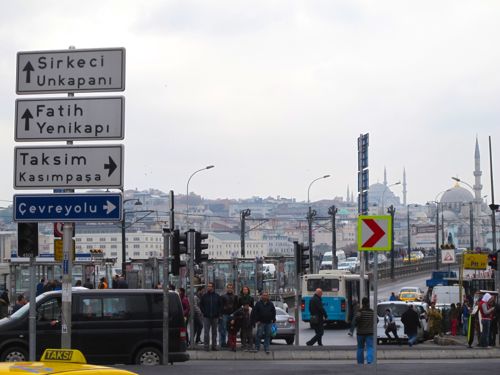 This place had everything I could've asked for: music, food, culture…I found a nice hotel in the hip quarter of Taksim at hit the steets of the mythical city of Istanbul.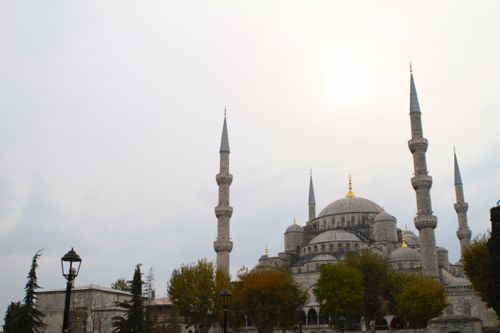 As it was friday I started the day with friday prayer in the Sultan Ahmet Camii/Blue Mosque.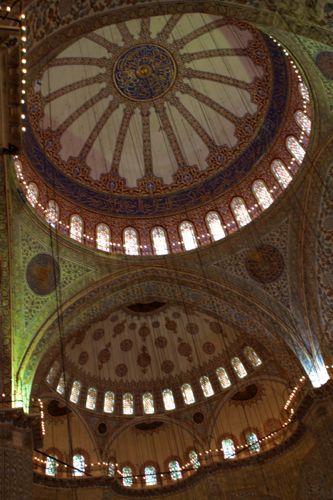 After that it was time to spend some money at the Grand Bazaar.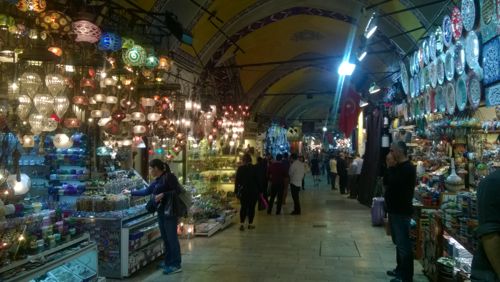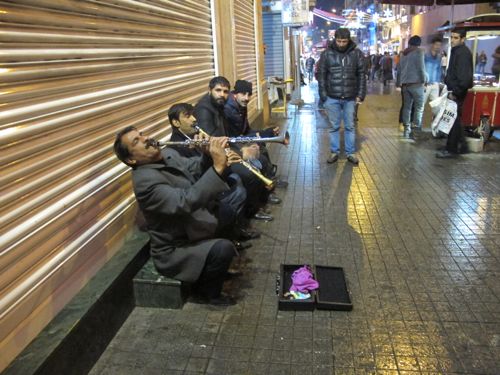 The street of İstiklal Caddesi in Taksim is packed with some great musicians. I spent some evenings just strolling up and down the steet sampling some of Turkeys musical treasure.
httpv://www.youtube.com/watch?v=QWEB9gsFz00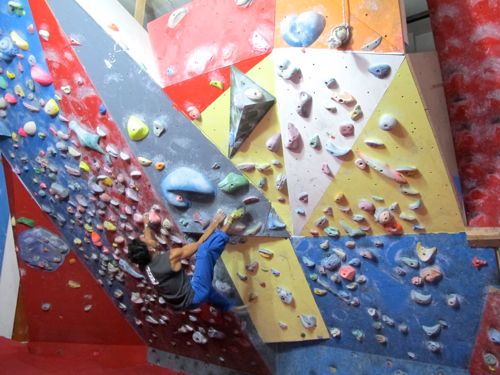 And of course I couldn't be without some climbing…here at the Boulderhane gym in Levent.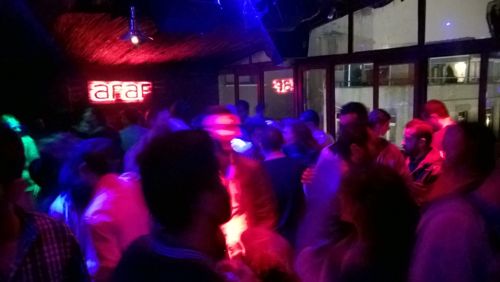 My final night was spent with parts of the Istanbul climbing posse. And what a better way to finish a trip than at a good club with some funky music and dancing? Here at the world music club Araf in Taksim.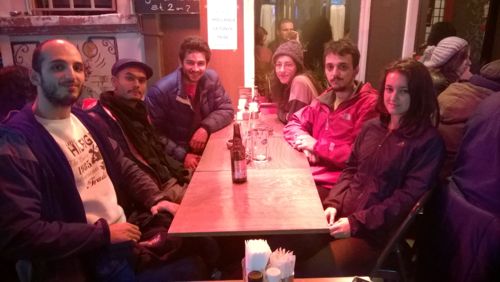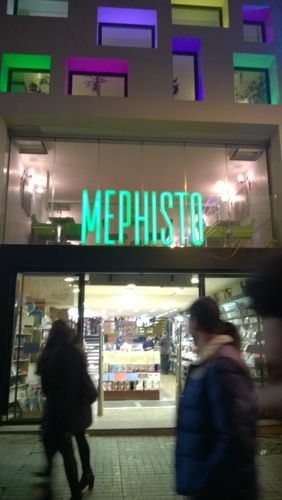 You've got to love it: where else can you find a good open bookshop in the middle of the night or get a haircut?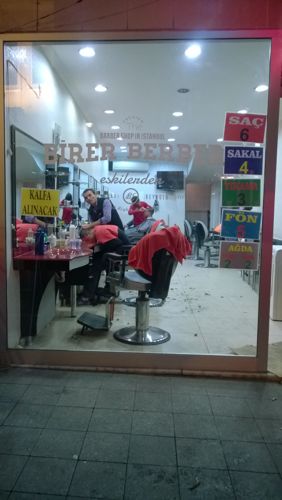 But as always all good things have to come to an end…after a night of clubing, before leaving for the airport, I managed to squeeze in a tranquil momet with cup of Turkish tea. One thing was clear: I'll have to come back soon!