In the summer of -99 I did my first (road)trip to the US. Since then I've visited numerous times, last trip in -09. Over the years I've visited many of the great and in many ways unique climbing areas and places USA has to offer. I've learned to love tex-mex food with too much cheeze, drink Lizard Fuel and finnish with cherry Twizzlers. But most of all made friends for life… And I've really missed all of this and these. Thats why its great to back in "New World" once again. This country is so big, complex and in many ways extreme so its a fun place to travel and at the same time scary. I've had some incidents here that probably would not happen' elsewhere… I've travelled a lot alone but also with friends. This time psyched youngster Daniel Olausson from Sweden came along. We started with the US climbing capital Boulder in Colorado to get warmed up. This city is kind of a bubble in Colorado with a spiritual outdoor feel to it -my kind of place! And there is climbing everywhere: bouldering, sport, trad, long routes. Eldo, Clear Creek, Boulder canyon, Mt Evans, RMNP etc etc. The first couple of days we hang out with friends and climbed at some of the local crags. And ate tex-mex every night. At the same restaurant.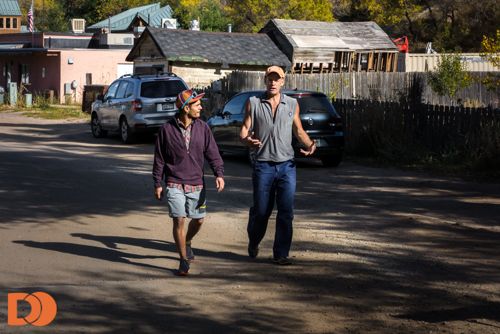 The first thing you have to do when you visit a village is to see the Chief. Here with the chief of Boulder: my good friend, sponsor and legend Christian Griffith on our way to the Verve office in Eldorado canyon. photos: Daniel Olausson/bouldersgate.blogspot.se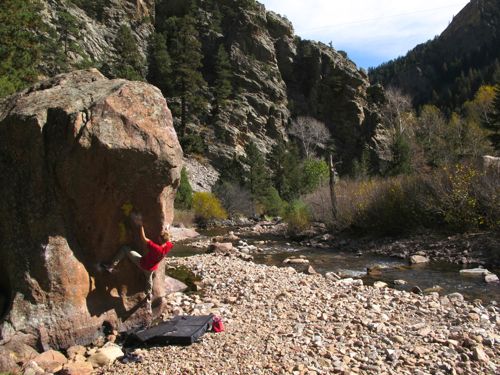 Bouldering with Daniel in Eldorado canyon and Flagstaff.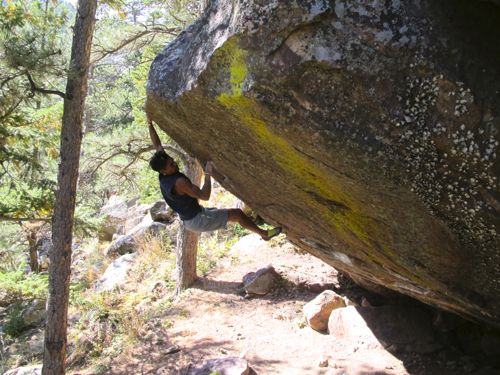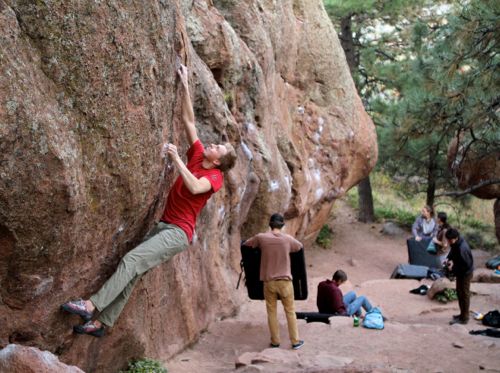 Party with parts of the Boulder climbing posse.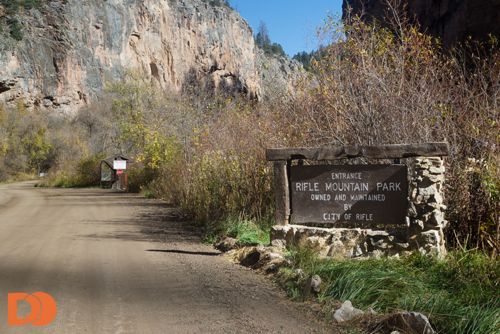 After getting acclimatized and rid of the worst jetlag we headed for one of the great sportclimbing areas in Colorado: Rifle. This place used to be the trendiest crag on earth. The style of climbing demanding and technical. After all these years it has maybe lost a bit of its 90's hype but the climbing is just as good as back then. Interesting and not for free -you have to give everything always.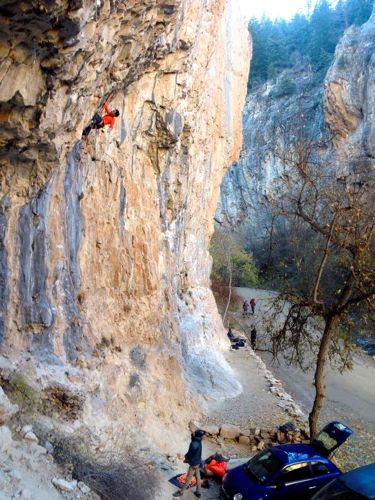 The typhical Rifle setup, no long approaches. And don't forget your knee-pads!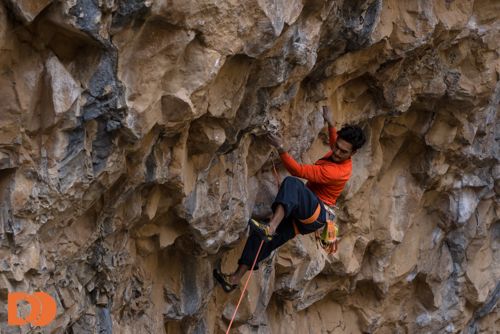 Fortunately some good friends live and/or visit Rifle frequently. We stayed with my buddy Andrew Bisharat and his wife Jen in their beautiful house/s. Soulbrother Sam Elias came for a few days and I also did an interview with Chris Kalous for his popular podcast Enormocast.com (my episode is not up yet but PLENTY of others -check them out!)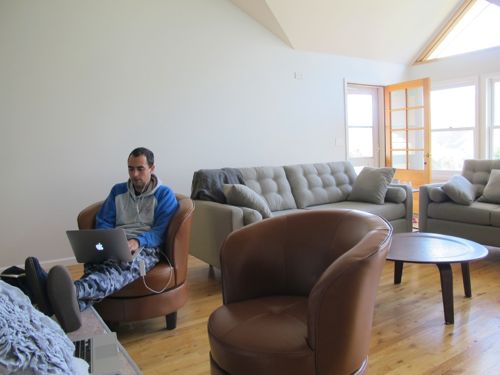 Andrew Bisharat: one of the few real climbing writers at work.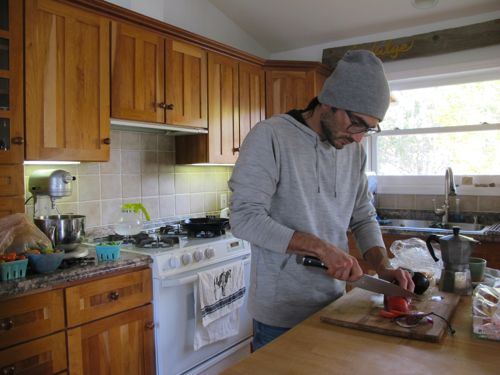 Sugardaddy Sam Elias fixing breakfast for 2 travelling dirtbag climbers from Sweden.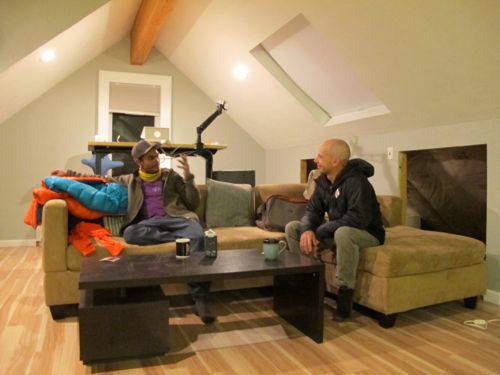 In the hot seat with Chris Kalous.
As I said Rifle is not an easy place, especially not for on-sight. And not being in tip-top shape (yet!;) I've been fighting on every route so far. But the fights have mostly payed of and I've climbed some of the best classics in the canyon. Let's hope this "training" leads somewhere as the biggest targets for the trip are still ahead. Or actually climbing too much is not what I need right now -but more rest. So tomorrow we are finally taking a restday. In Utah.