1 month on the road and counting. But as this is one of my main destinations since 10 year's back it feels pretty much like home. The interior of my van looks the same no matter where I park and sleep in it. The only difference right now is that my companion Björn (or Böna or Båsta-Nalle as he is know for some) left. I now have a kingsize bed to strech out in. I've teamed up with old and new friends from the US and Scotland.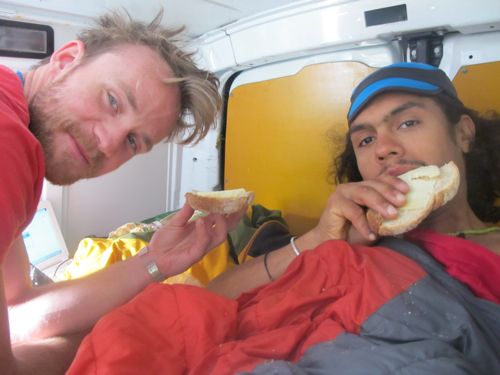 The climbing is still centered around Margalef, Santa Linya etc. I've finally managed to send some of my projects here. The error I made was to pic too many and I finally found myself out of focus with quickdraws on 5 different routes! But I've changed my tactic and try to work them of, one by one.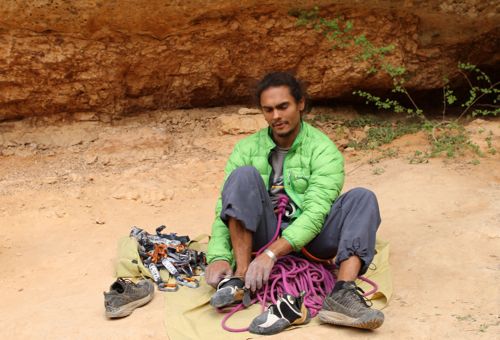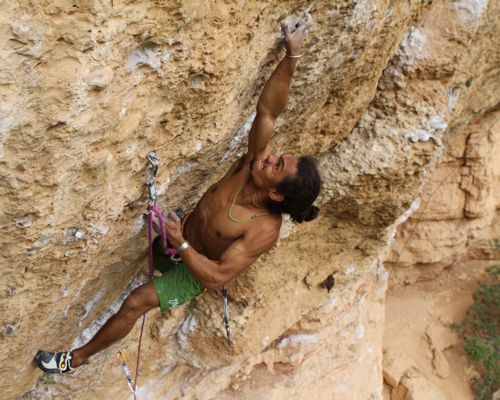 But after watching the news about the bombings in Marrakesh and that Bin Ladin got killed by command from the US president I once again had to widen my perspective -falling of routes isn't that serious after all… But why blow yourself and others up in Djemaa El Fna in Marrakesh? If we live in a demoCrazy, how can you just go and kill people, no matter who they are. Terror is handeled with more terror…
I did the obligatory drive to Barcelona with big parts of the team to try to cultivate ourselves. Flamenco, gnawa and indian food is always a winner recipe when you want to do something other than climb. And I think the team thinks the same.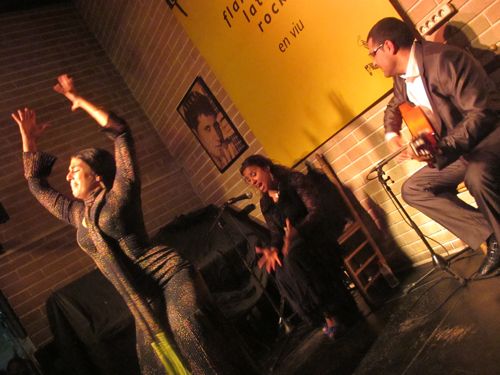 httpv://www.youtube.com/watch?v=C1KMBR-VBW8
the gnawa family from Tanger living in Raval Barcelona: Said, Abdalla and Baba Miloud
Now we're back in Santa Linya and after talking to Tino Lois I once again realized how many good places and routes still remain to be visited and tried. The Great voyage continues…